Hiring the Right West Palm Beach Criminal Defense Lawyer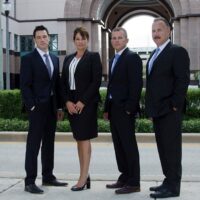 Finding a West Palm Beach criminal defense lawyer can be an arduous task for anyone who needs help navigating through the criminal justice system. Our nation's court system is very complex, and in most cases the best way to protect your rights is to hire an attorney. Small procedural errors can be very damaging to the outcome of a case. Hiring the right criminal attorney can have a drastic effect on the outcome of a criminal case.
One of the first questions people ask when looking to hire an attorney is how it will cost. All cases are different and some are more costly than others. For instance, it will generally cost more to hire criminal defense lawyers to fight a felony criminal charge than a traffic ticket. Some lawyers charge more than others. However, it is not always true that the best lawyers cost the most. To determine how much an attorney will cost, ask should ask the law firm. Most attorneys will not quote a price before scheduling a consultation because they need to learn the facts of your case. Without knowing the facts of your case a lawyer cannot accurately determine what work on the case will be required.
Take the time for a consultation because it is essential to meet the criminal defense lawyer who will be handling your case. You should have trust and confidence with his or her analysis of the case.
Research and review the criminal defense attorneys qualifications and credentials. Find out the nature of cases that they typically handle. Find out how long they have been practicing law in Palm Beach County.
If you need a West Palm Beach criminal defense attorney, we invite you contact the law firm of Perlet, Shiner, Melchiorre & Walsh, P.A. We have participated in hundreds of jury trials and our attorneys are all former prosecutors who are well known and respected in the legal community. To set up a consultation, call the firm at 561-721-0552.