Charged With Domestic Violence – But I'm Innocent!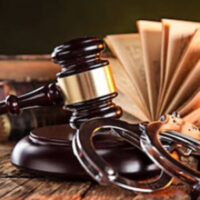 If someone says they have been the victim of the crime, the general reaction is to believe them. This is especially true of a crime like domestic violence, particularly when the alleged victim is smaller than the aggressor. That said, a small percentage of allegations of domestic violence are false, and if you are accused without any evidence to back it up, it can seem like common sense to simply deny the charge. In reality, consulting an attorney is still a good idea, because these types of cases can get quite complex.
Definition Of Domestic Violence Is Wide
Domestic violence in Florida is defined as any "criminal offense resulting in physical injury or death" of one family or household member, committed by another family or household member. Certain offenses like assault, battery, stalking, and kidnapping are specified, but the law encompasses any violent crime that results in injury. The definition of "family or household member" is likewise very wide – it counts not only spouses or children, but also ex-spouses, co-parents (who may or may not share a house), people related by blood or marriage, and people who are (or formerly were) residing together as a family.
Because Florida's domestic violence statute covers such a range of conduct, by such a range of people, sometimes it is possible for a person to essentially commit domestic violence by accident. For example, a person has technically committed domestic battery if they engage in any unwanted touching of any kind. If they do so against someone who falls under the domestic violence definition, it is possible for them to be charged with domestic violence if the victim wishes to press charges.
Nothing Is Guaranteed
Whether you committed domestic violence without realizing it, or whether the allegations against you are made up out of whole cloth, they still must be dealt with so that you can move forward. Domestic violence allegations, even without a conviction, can cause serious problems for you moving forward. Prospective landlords and employers, among others, can view criminal records and decline to rent to or hire those with past histories of violence, even if they were never convicted of those crimes.
If you are facing domestic violence charges, but you either committed a crime by accident or did not commit a crime at all, the most important thing you can do is to remain calm and cooperative. State's Attorneys have a significant amount of discretion on which crimes they can choose to prosecute, at least at low levels, and if you can present evidence casting doubt on the allegations, you may be able to reach a plea-bargain or have your case dropped entirely.
Call A West Palm Beach Domestic Violence Attorney
Victims of crime should generally be believed – but if you have been accused of a domestic violence crime you know you did not commit, it is crucial that you enlist a West Palm Beach criminal attorney who can ensure your rights are protected at every step of the legal process. The firm of Perlet, Shiner, Melchiorre & Walsh, P.A. has handled many domestic violence cases, and is ready and willing to try and assist you with yours. Call our offices today to speak to an attorney.
Resource:
leg.state.fl.us/statutes/index.cfm?App_mode=Display_Statute&Search_String=&URL=0700-0799/0741/Sections/0741.28.html