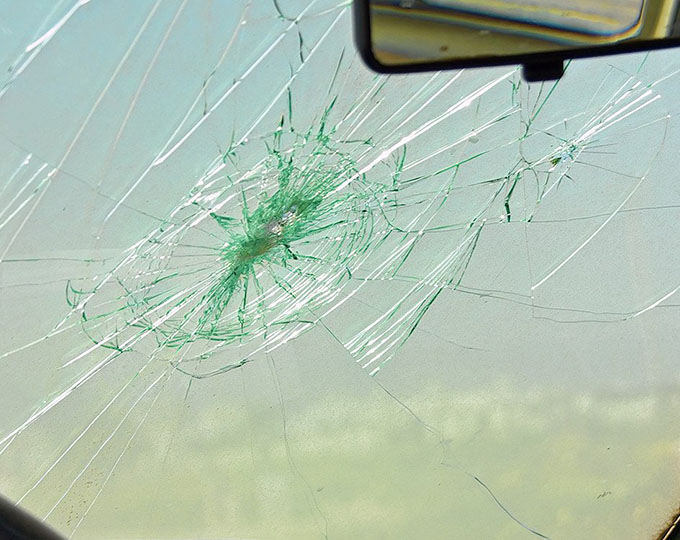 West Palm Beach Vehicular Manslaughter Lawyer
Vehicular manslaughter, also called vehicular homicide, is the killing of a person caused by another person's reckless driving. According to Florida Statute §782.071, reckless driving is defined as "driving any vehicle in willful or wanton disregard for the safety of persons or property." The prosecution only has to prove their case by showing the vehicle was driven in a way that would probably cause death or great bodily injury. Intent is not a factor when it comes to vehicular manslaughter; if a person is killed because they were struck by a driver that was driving unsafely, the driver can be held legally responsible and face criminal charges.
Examples of reckless driving behavior may include:
Driving under the influence of alcohol or drugs (DUI)
Driving while fatigued
Driving while distracted (such as texting while driving)
Excessive speeding or racing
Failing to yield to other motorists or pedestrians
Failing to stop at stop signs or traffic lights
Being involved in a car accident that results in the death of one or more people can traumatize even the most stable of individuals. If you or someone you know has been charged with vehicular manslaughter, you may be unsure of what to do or who to talk to. At this confusing and painful time, it's critical to retain top-tier legal counsel from a skilled lawyer.
Tell us about your case during a free initial consultation:
Call 561-721-0552 Our West Palm Beach criminal defense attorneys can protect your rights and future.
Special Unit to Prosecute Traffic Accidents
The State Attorney's Office in Palm Beach County has a Traffic Homicide Unit to prosecute vehicular manslaughter cases. This specialized department works with law enforcement agencies to investigate accidents and review traffic deaths in the county. Despite this specialization, many of those accused of vehicular manslaughter have a much better chance for a positive outcome by contacting our skilled West Palm Beach criminal defense lawyers at Perlet & Shiner, P.A. as soon as possible. Remember, do not make any statement to law enforcement, ever, until you speak with us!
How Long Can You Go to Jail for Vehicular Manslaughter?
In Florida, vehicular manslaughter is usually charged as a second-degree felony, which is punishable by up to 15 years in prison and a fine of up to $10,000. However, vehicular manslaughter may be charged as a first-degree felony if the defendant knew or should have known that the accident occurred and either failed to render aid to the injured person or failed to give information to the police. A first-degree felony conviction for vehicular manslaughter is punishable by up to 30 years in prison and a fine of up to $10,000.
Protect Your Future! Contact Perlet & Shiner, P.A.
Vehicular manslaughter cases are very complicated. They require experts such as accident reconstructionists. We are specialists in these types of cases and know how to determine the available evidence that will best support your case.
With such serious penalties at stake, it is crucial to get in touch with an attorney as soon as possible to begin building your defense. The West Palm Beach criminal defense attorneys at Perlet & Shiner, P.A. have decades of combined experience providing accused individuals with aggressive and strategic representation. Our team is prepared to investigate all aspects of your case to determine which defenses may be available to you. Call us today to learn more about how we may be able to help.
Tell us about your case during a free and confidential consultation: 561-721-0552.
Begin

Your Defense Now
The sooner you contact our firm, the sooner we can begin building your defense! Call us at 561-721-0552 or fill out the form below to speak to one of our team members.
Strong Defense

You Can Rely On
If you are facing criminal charges, do not put your defense in the hands of just any attorney. Turn to an aggressive team who will do whatever it takes to ensure your rights and future are protected.
Why Hire Our Firm
A vehicular manslaughter conviction in Florida can have very serious and life-altering ramifications. The most serious penalties include:
Fines of up to $10,000
Possible prison sentence of up to 15 years
Loss of your driver's license for three years
The penalties can be even higher for leaving the scene of an accident involving death. Other penalties may apply, including more prison time, if the accused was caught driving on a suspended license.
Perlet & Shiner, P.A.: Ready to Protect Your Rights
The futures of you and your loved ones are at stake, so take the first step to improve your odds of a positive outcome. Retaining the services of vehicular manslaughter attorneys who have the experience and skill to protect your rights can make a difference.