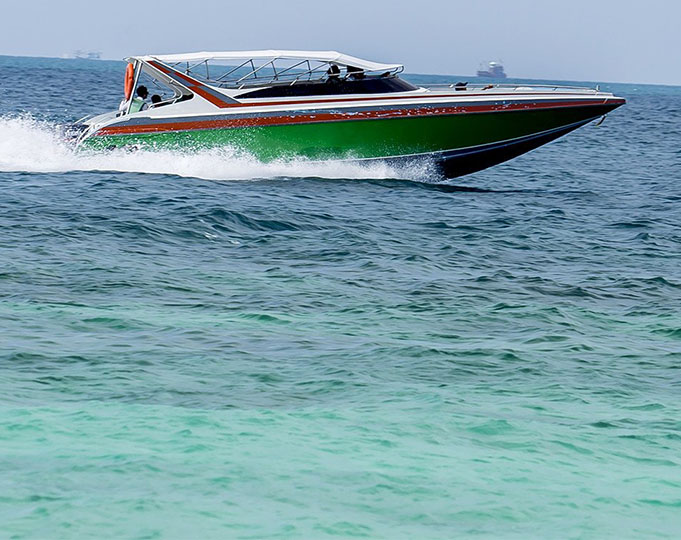 West Palm Beach BUI Defense Lawyer
Defending the Rights of Florida Boaters
Having a boat and being on the water is a way of life in South Florida. With thousands of people boating year-round, the number of BUI arrests continues to rise. Boating Under the Influence, or BUI, as it is commonly referred to, is the nautical equivalent to DUI. Although there are many similarities in the ways BUIs and DUIs are investigated and prosecuted, there are also some very important differences between the two.
It is not per se illegal to have a couple of drinks and captain a boat. However, it is illegal to captain a boat while under the influence to the extent your normal faculties are impaired or have a BAC of greater than .08. If you have been arrested for BUI, there are penalties associated with the charge that can affect things like your driver's license differently. Having an experienced DUI lawyer in West Palm Beach from Perlet & Shiner, P.A. to defend your boating under the influence case and guide you through the process is essential.
Need defense?
Call a West Palm Beach DUI attorney at Perlet & Shiner, P.A. at 561-721-0552 for a free consultation.
Differences Between DUI and BUI in Florida
One of the critical differences between DUI and BUI cases is that law enforcement officers do not need to observe anything illegal to pull you over in your boat. Florida laws permit law enforcement officers to pull over a boat to conduct what is known as a "safety inspection" to check that your boat has all the required safety equipment. This is important because it gives law enforcement the legal authority to detain you and your boat, as well as make up-close observations of everyone and everything on board the vessel without ever witnessing any law violations.
Another main difference between a BUI and a DUI is the penalty for refusing to provide a breath sample. Under the DUI law, refusing a breath sample can result in a driver's license suspension or possibly even a misdemeanor criminal charge. Under the BUI law, the refusal of a breath sample can result in a civil penalty of $500.
If you or someone you know has been arrested for BUI, it is critical that you speak to an experienced West Palm Beach criminal defense attorney from Perlet & Shiner, P.A. immediately.
Begin

Your Defense Now
The sooner you contact our firm, the sooner we can begin building your defense! Call us at 561-721-0552 or fill out the form below to speak to one of our team members.
Strong Defense

You Can Rely On
If you are facing criminal charges, do not put your defense in the hands of just any attorney. Turn to an aggressive team who will do whatever it takes to ensure your rights and future are protected.
Why Hire Our Firm
What Are the Keys to a Successful BUI Defense?
One of the most important factors for a successful BUI defense is whether or not field sobriety tests were conducted in your case. Field sobriety tests are a series of different exercises that law enforcement officers have you perform so they can attempt to determine if you are impaired.
Common examples of field sobriety tests include:
The walk and turn test
The one-leg stand test
The finger-to-nose test
In BUI cases, there are different field sobriety tests and rules that are designed specifically for boating under the influence investigations that officers must be specially trained to administer. Another key investigative tool that law enforcement officers utilize in BUI cases involves the use of a breath test. It is common practice that once law enforcement officers have arrested you for boating under the influence, they will try to convince or pressure you into agreeing to take a breath test. However, it is important to keep in mind that your refusal to take a breath test in a boating under the influence case will not negatively affect your driver's license.
Signs of Impairment
BUI cases are also unique because some of the so-called "signs of impairment" that law enforcement officers might observe are really just the results of a day of boating. The most common signs of alcohol impairment, like being unsteady on your feet, having a flushed face, or red and bloodshot eyes are also common side effects of being exposed to the elements during a long day out on the water.