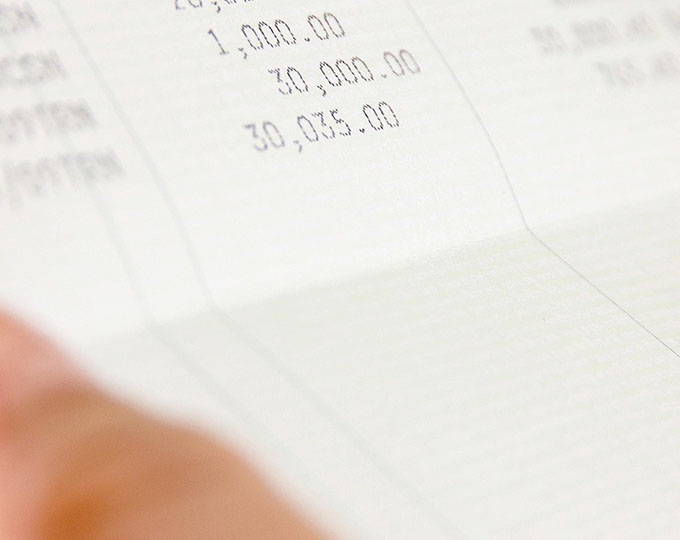 West Palm Beach Asset Forfeiture Lawyer
We Can Defend Your Future
When law enforcement officials suspect that an individual is using property or assets in a criminal enterprise or civil fraud, they could seize those goods, properties, and monies. Agencies can legally seize assets as soon as their application for forfeiture is approved by the court – even before a trial is scheduled.
They can immediately seize:
Bank accounts
Cash
Vehicles
Boats
Homes
Without notice, a suspect could end up without a home, money, computer, cell phone or transportation until the courts resolve the criminal and civil cases. If your assets have been or may be in danger of seizure, it is critical to retain the services of an experienced West Palm Beach criminal defense attorney immediately. Do not waive any rights, give permission, or enter into any agreement without West Palm Beach asset forfeiture lawyer advice.
To schedule a free initial consultation at Perlet & Shiner, P.A., call 561-721-0552 to speak with a West Palm Beach criminal defense lawyer today.
What Is Seized?
Television programs often show police seizing expensive sports cars, piles of cash hidden in vaults, or valuable works of art. However, asset forfeiture can happen on a much smaller scale.
Examples include:
A computer or cell phone suspected to have been used in drug cases
A car allegedly used to transport drugs
A bank account purportedly used to cash stolen checks
Assets allegedly used during the commission of a criminal act or those purchased with proceeds gained from that act could be seized and their ownership transferred to a governmental agency. In 2014, the Civil, Criminal, and Asset Forfeiture Divisions of the U.S. Attorney's Office for the Middle District of Florida collected more than $367 million in forfeitures. Florida agencies received more than $16 million of that sum from the federal government.
Federal and state agencies could use your seized assets to pay debts or as payments to those who allegedly were physically or financially injured by as a result of criminal activity. Florida agencies all have different rules under the Florida Contraband Forfeiture Act. They range from auctioning off vehicles and using the assets for their department's use to depositing the money into special law enforcement funds.
Civil and Criminal Forfeiture in Florida
In the case of civil forfeitures, cases are heard by a circuit court judge in the civil division. The Florida Rules of Civil Procedure governs civil seizures. Even if defendants are found not guilty in a criminal case, the seizing agency still could sue them in civil court.
Legal standards are different in criminal and civil courts. In a criminal trial, the defendant's involvement in a crime must be proven beyond a reasonable doubt. In civil trials, however, the standard of proof is a preponderance of evidence. As such, the defendant faces stiffer challenges in recovering his or her assets even if not held criminally liable.
Understanding Perfected Security Interest
Certain properties have a "perfected security interest." In such cases, federal, state or local agencies begin the forfeiture process by identifying the owner(s) of the assets. For example, if a suspect allegedly has been operating a grow house, the bank that holds the mortgage must be identified. If that home belongs to a relative of the suspect, that relative must be identified as well. The agency must advertise in a newspaper where the property was seized several times during a two-week period.
A jury will decide the ultimate disposition of forfeiture unless the defendant waives that right. All entities or persons established to have an interest in the assets must plead their case before the court. If the ruling is in the claimant's favor and the seizing agency decides not to appeal, that agency must return the property immediately. The agency is not allowed to assess any charges like administrative or maintenance costs, storage fees, etc.
If you or a loved one is faced with a seizure case, contact our West Palm Beach criminal defense lawyers at Perlet & Shiner, P.A. immediately. We are backed by the experience and skills to defend your rights.
Begin

Your Defense Now
The sooner you contact our firm, the sooner we can begin building your defense! Call us at 561-721-0552 or fill out the form below to speak to one of our team members.
Strong Defense

You Can Rely On
If you are facing criminal charges, do not put your defense in the hands of just any attorney. Turn to an aggressive team who will do whatever it takes to ensure your rights and future are protected.
Why Hire Our Firm
Defendants' Legal Rights
In Florida, courts and police departments must adhere to all federal laws and the Florida Contraband Forfeiture Act. The Florida Rules of Civil Procedure govern all State Court civil cases. No matter the jurisdiction, the courts must protect the defendant's civil liberties against unreasonable searches and seizures.
Unlawful stops based on a false pretext cannot be used in a criminal case. For example, if a police officer sees a person he considers suspicious, he cannot initiate a traffic stop without reason. If an officer claims to have stopped a driver because one of his tail lights was out – when, in fact, both are proven to have been working – a search of that vehicle would be illegal.
The courts have held that there can be no true consent in the face of coercion. If a police officer states that the suspect has no right to refuse a warrantless search, any evidence the officer finds during the search is not admissible in court. Even if the suspect agrees freely to the search, the consent is invalid if that consent was granted as a result of fear and intimidation tactics. Any search found to be based on suspicions regarding a person's gender, race, religion or sexual orientation or ethnicity is illegal, and any evidence collected is inadmissible.