Clearwater Man Denies Ownership Of Drugs … Found In His Underwear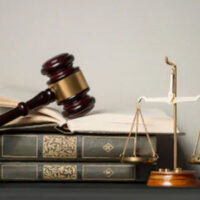 On the morning of December 23, 2021, a Pinellas County Sheriff's deputy stopped a man driving through Clearwater without his lights on. He searched the vehicle and the driver, finding a gun under the seat and drugs wrapped in plastic, secreted in the driver's private area. When asked about ownership of the drugs in his underwear, the man insisted they were not his. Regardless, law enforcement made the arrest, and he now stands charged with four different felonies.
Sentences Can Be Severe
Florida has a long and difficult history of being essentially a playground for various types of drug pushers, and because of this, state law mandates harsh sentences for drug offenders. Possession of a controlled substance is based not only on the nature of the substance – for example, which schedule it may belong to – but also on the weight of the amount one is stopped with. A very small amount of a Schedule I drug will often yield a more severe penalty than a large amount of a Schedule V drug.
The Clearwater man was found to have been in possession of cocaine and methamphetamine, both of which are Schedule II drugs in Florida. This means that they have high potential for abuse, but they also have an "accepted but severely restricted" medical use. While the amounts of the drugs in question were not disclosed, the man was charged with four felonies, including possession of cocaine and methamphetamine.
Amounts Matter
If you are ever in the same situation as the man from Clearwater, be advised that the weight of the substance you are found with is the fundamental factor that often makes the difference in terms of the charges you may face. For example, Florida law states that if someone is stopped with a mixture of substances which contains less than 4 grams of fentanyl, that person will be charged with a third degree felony (possession of fentanyl), which carries up to 5 years in jail. However, if that mixture contains more than 4 grams of fentanyl, they will be charged with trafficking in fentanyl, which may yield a prison sentence of up to 25 years if you are found guilty.
This may seem unfair, particularly if you had no intent to traffick in the substance. However, drug trafficking in Florida does not require specific intent – state's attorneys may choose to charge a person if the amount of the drug they are stopped with is large enough where one might assume trafficking was the intended use. The Clearwater man was not charged with trafficking, which might indicate the amounts on his person were small, but he still may be in significant legal jeopardy.
Contact A West Palm Beach Drug Possession Attorney
While it remains to be seen what the legal outcome for the man found with drugs in his trousers, know that if you are stopped with comparable amounts, you will face similar charges. The West Palm Beach drug crimes attorneys from the firm of Perlet, Shiner, Melchiorre & Walsh, P.A. are well versed in this area of law and are ready to try and assist you with your case. Call our offices today to speak to an attorney.
Resource:
fox13news.com/news/florida-man-busted-with-drugs-wrapped-around-his-penis-tells-deputies-its-not-his-report