Domestic Violence and Parenting Time in Florida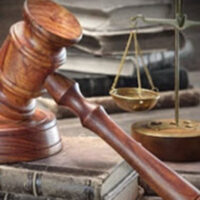 Most good parents put the welfare of their children before their own, and try to act in a way that puts their best interests first. However, if either parent is ever charged with domestic violence, it can have a major effect on their ability to remain in their children's lives. During a divorce, Florida law allows a court to award sole custody to one parent if it believes that it is not in the best interests of the child or children to have a relationship with a parent who is allegedly abusive. This is true even if that parent was not convicted, so it is crucial that if you have been charged with a crime of domestic violence, you mount a strong defense in court.
Shared Responsibility Is Usually Best
Florida law explicitly states that child custody cases will begin from the viewpoint that shared parental responsibility is best for minor children, unless the court discovers that shared parental responsibility would be "detrimental to the child." In other words, Florida courts have a preference for shared legal and physical custody, and will generally decide custody questions along those lines unless it can be shown that it would be harmful to the child or children to have equal time with both parents.
In a strong majority of cases, a parent who has been accused of domestic violence will have to establish that their presence is not potentially harmful to their children. This is doubly true if an order of protection exists against you; even though the standard of proof to obtain most domestic violence injunctions is very low, the existence of a restraining order speaks volumes to a court. In reality, however, the presence of that order puts you very far behind the proverbial eight-ball; it can result in you dispossessed and removed from your home, unable to reach out to your children to preserve your relationship.
All Is Not Lost
It is important to keep in mind that if you have never been convicted of domestic violence, any evidence of this type of behavior can still be considered in determining parenting time. Other convictions can also be considered in determining whether visitation would truly be in the best interests of the children – for example, if you have convictions for sexual assault, kidnapping, or indecent exposure, the court will generally assume that your presence would be more harmful to your children than helpful. In extreme cases, your parental rights may actually be terminated by the court, to protect the children.
While the proverbial odds might be against you if you have a history of domestic violence, it is possible that a judge will grant visitation, even if it is supervised or short-term. In these situations, it is crucial that you abide by the conditions set out by the court – if supervised visits go well, the court may lift the restrictions, allowing you to have more time with your children. The court is not in the business of unfairly keeping parents and children apart – but the threat of domestic violence is taken extremely seriously, and the safety of children is taken even more seriously – understandably so.
Contact A West Palm Beach Domestic Violence Attorney
If you are going through a divorce, child custody is likely your paramount concern. However, if you have a history of domestic violence (whether you were convicted or not), or you are currently facing charges, you need a dedicated West Palm Beach criminal attorney from the firm of Perlet, Shiner, Melchiorre & Walsh, P.A. to ensure that your rights are protected and you have the best chance possible to remain in your children's lives. The stakes are simply too high; call our offices today to speak to an attorney.
https://www.palmbeachdefense.com/palm-beach-doctor-charged-in-681m-substance-abuse-fraud/