Domestic Violence Charges Are (Often) Public Record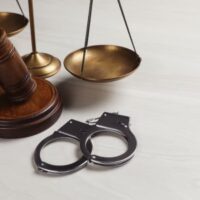 Domestic violence is seen as a serious crime, with far-reaching effects that may reach others far beyond the initial alleged abuser and victim. If someone is convicted of a Florida domestic violence crime, the consequences can be quite harsh, from jail time to required counseling and restitution. In addition, most domestic violence-related convictions are, at least in Florida, a matter of public record (at least to a degree). If you have been charged with this kind of offense, it is decidedly in your best interests to avoid a conviction.
Safety First
In general, civil court cases will be less open to the public than criminal court cases, simply because crime affects all of society. For good or ill, a criminal case will often air all of a couple's "dirty laundry," simply because the facts – for good or ill – are relevant to the case. Obviously, there is no intent to expose or humiliate anyone involved in a criminal case, but the right to privacy is less of a priority than the public's right to know.
That said, Florida does have confidentiality safeguards in place for those whose safety might be threatened as a result of a domestic violence-related case. For example, victims who fear for their safety if their alleged abuser knows where they are located may provide that information to the court in a confidential filing. Safety, rather than privacy per se, is the priority.
Potential Lifelong Effects
It is important to be aware that domestic violence-related cases are – at least up to a point – public record, both for safety and privacy reasons, but also if you are convicted. In Florida, convictions for domestic violence offenses fall under the umbrella of crimes that cannot be expunged from one's criminal record; this means that in the future, some potential employers and landlords will be able to see the conviction.
While some jurisdictions have what are known as 'ban the box' laws, which attempt to ban unequal treatment based on criminal record status, Florida does not – as of this writing – have such policies in place, though a handful of cities in Florida, including Tampa, Miami, and Orlando, do; what this means is that some people in positions of authority may be able to discriminate against someone with a domestic violence conviction on their record.
Contact A West Palm Beach Domestic Violence Attorney
The stakes in a domestic violence case are almost always high. If you are facing these charges, a West Palm Beach criminal attorney from the firm of Perlet & Shiner, P.A. may be the first step toward protecting your privacy and your rights. Call our office today at 561-721-0552 to speak to an attorney.
Source:
leg.state.fl.us/statutes/index.cfm?App_mode=Display_Statute&URL=0700-0799/0741/Sections/0741.30.html