Have I Breached My Domestic Violence Injunction?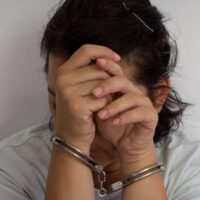 Sometimes, people wind up engaging in domestic violence out of a deliberate intent to harm the victim, while others simply let their emotions get the better of them. Either way, you face serious consequences, especially if your victim is able to obtain a domestic violence injunction against you. A domestic violence injunction is available from the nearest district court, and it guarantees the victim a measure of protection. Should you choose to disregard the injunction, you will face even more serious consequences.
Injunctions Can Be Obtained Quickly
If a person has been the victim of domestic violence, their first priority is generally to remove themselves to a place of safety and take steps to protect themselves. One of the first ways that this will happen is the victim seeking an injunction from the district court. There are five different types of injunctions available in Florida: domestic violence, sexual violence, dating violence, repeat violence, and stalking. Anyone who has either been the victim of these types of violence, or is in "imminent" danger of being a victim can file for an injunction.
No matter your situation, the court will always schedule a hearing on the merits of the petition for an injunction. However, it is important to understand that a victim may be granted an injunction for protection on an 'ex parte' basis if they can show they would be in "imminent and present danger" without it. If this injunction is granted, it has the same strength as one issued after a hearing, so if you breach its terms, you will face the same consequences.
If You Ignore The Injunction
Once the hearing on the victim's petition has happened, a more permanent injunction may be awarded by the court. If so, it will set down rules that both victim and alleged abuser must follow, designed to keep contact and conflict between them at a minimum. For example, a domestic violence injunction may grant the use of the couple's home (or marital residence, if the parties are married) to one party only, or may require the respondent (the alleged abuser) to surrender their guns or submit to a batterers' intervention program.
An injunction has the force of law. If you decide to ignore any of its rules, especially those concerning contacting the petitioner, you will face criminal charges, though the obtaining of a domestic violence injunction is a civil process. The first violation is a first-degree misdemeanor, punishable by up to 1 year in jail and fines of up to $1,000, but if you persist, the second and third violation will be felonies. These charges may be in addition to any you might have faced from the initial domestic abuse incident.
Call A West Palm Beach Domestic Violence Attorney
Any domestic violence incident can be difficult to explain or defend yourself against, but if you violate an injunction of protection, you will be even worse off than you began. The West Palm Beach criminal attorneys at the firm of Perlet, Shiner, Melchiorre & Walsh, P.A. can help guide you through what can be an intimidating legal process. Contact our offices today to schedule a consultation.
Resource:
flcourts.org/Resources-Services/Court-Improvement/Family-Courts/Domestic-Violence/Injunctions
https://www.palmbeachdefense.com/domestic-violence-and-parenting-time-in-florida/