Palm Beach Doctor Charged In $681M Substance Abuse Fraud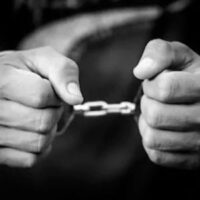 In early August, a Palm Beach doctor was arrested and charged with multiple counts of fraud, as well as conspiracy to commit healthcare fraud, for his participation in a nearly $700 million fraud scheme almost a decade in the making. The doctor overbilled for tests and treatment for substance abuse patients in over 50 addiction treatment facilities, pocketing the overage while the patients suffered. If you or a loved one have experienced subpar treatment in an addiction treatment facility, it is crucial that you understand you do have options in seeking redress, even if there are criminal charges pending against the facility.
Healthcare Fraud Harms Recovering Patients
There are several different types of healthcare fraud that one sees in dealing with treatment centers; some include falsifying medical records, upcoding (using a code that charges more for a service than should be charged), and billing for non-covered items. The Palm Beach doctor charged some weeks ago would sign off on countless 'medically unnecessary' urinalysis tests, non-existent therapy appointments, and other services that were either never rendered or were rendered unnecessarily.
Florida has a reputation as a 'destination state' for those seeking addiction treatment, because there are many different options (given Florida's history of drug abuse, many clinics and sober homes came into being to assist the local population). However, too many who come to the state wind up being taken advantage of by unscrupulous doctors and treatment center staff who are more fixated on being able to bill insurance than in helping their patients recover. Any lawsuits that might result are seen as acceptable losses.
You Deserve Better Treatment
The fact of healthcare fraud in Florida is a sad reality, though the prevalence has gone down in recent years. Palm Beach County is particularly hard-hit, simply because of the number of sober homes and treatment centers present within its limits. In 2016, Palm Beach County had roughly one-quarter of the entire state's drug recovery centers, but also had the highest number of drug overdose cases in the state in the same year. There is a massive need for addiction treatment in Florida, but this need is also seen by many as an opportunity to make significant amounts of money.
If you suspect fraud, it must be reported both to law enforcement and to the appropriate agency overseeing the area. Florida has a Healthcare Task Force, and if the alleged fraud is related to Medicare or Medicaid, the federal Office of the Inspector General (OIG) runs the Medicare Fraud Strike Force. Those convicted face fines, incarceration, and the possible loss of their medical licenses; if you are one of the people that has been defrauded, you deserve better.
Contact A West Palm Beach Drug Fraud Attorney
If you have any kind of substance abuse problem, you are not a number, or a case file to bill – you are a human being, who deserves appropriate and competent treatment and the chance for recovery. Contacting a West Palm Beach criminal attorney at the firm of Perlet, Shiner, Melchiorre & Walsh, P.A. can lead to compassionate and dedicated representation for a trying time. Call our offices today to set up a free consultation.
Resources:
tampa.cbslocal.com/2020/08/01/florida-doctor-charged-in-681m-substance-abuse-treatment-fraud-scheme/
sun-sentinel.com/local/palm-beach/fl-ne-palm-beach-sober-homes-prosecution-update-20200113-ires7jxjgnfczayoj2ysqb4sru-story.html
https://www.palmbeachdefense.com/personal-protection-injunctions-101/