Parents Charged In 1-Year Old's Death From Fentanyl Overdose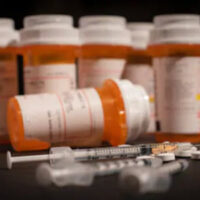 In early January 2023, the parents of a 1-year old boy were charged in Broward County after the child overdosed on fentanyl while in their care. The two face charges for possession of fentanyl and aggravated manslaughter of a child, after an investigation into their son's death found that both parents had been negligent. The two may face up to life in prison if found guilty on both charges.
Fentanyl Charges Are Serious
Fentanyl has become more of a problem in Florida in recent years, with 2021's Florida Medical Examiners report estimating that approximately 6,000 fentanyl-related fatalities occurred in that year. In addition to the actual drug, there has been an uptick in fake fentanyl prescriptions, which have the potential to contain an unidentifiable array of dangerous drugs. State's attorneys take fentanyl possession cases extremely seriously.
Drug possession charges in Florida hinge on two facts: the identity of the drug in question, and the weight of the substance that a person is found to possess or control. Someone being caught with 4 grams of, say, cannabis will face different charges than someone whose case involves 4 grams of fentanyl. It is unknown as to how many grams the parents had in question, but the fact that they were charged at all is indicative.
Drug-Induced Homicide
Under Florida law, a charge of aggravated manslaughter of a child is appropriate when a child dies of "willful or culpably negligent" conduct while in a person's care. If a different relationship exists other than child and caregiver, though, a person who gives drugs to a minor can face charges for drug-induced homicide. If a person over the age of 18 gives drugs to another person, and the drug turns out to be the "proximate cause" of that person's death, the provider can face up to life in prison.
While defenses do exist to a charge of aggravated manslaughter of a child, none seem to apply in the parents' case. An investigation by authorities found that the parents had failed to provide the "care, supervision, and services" necessary for the child, and that official finding creates a presumption that must be rebutted in court in order to potentially avoid a guilty verdict.
Call A West Palm Beach Fentanyl Possession Attorney
The ultimate fate of the parents will be decided in court, but if you have been charged with fentanyl possession, you need an experienced West Palm Beach drug crimes attorney to ensure that your rights are protected during the legal process. The firm of Perlet & Shiner, P.A. has handled these types of cases before, and will work hard to help you with yours. Contact our office at 561-721-0552 to speak to an attorney.
Source:
nbcmiami.com/news/local/broward-parents-face-manslaughter-charge-after-1-year-old-dies-from-fentanyl-overdose-bso/2947150/