Restraining Order Violations Do More Harm Than Good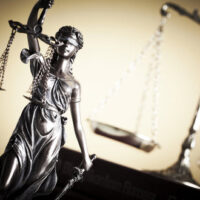 If you are facing charges of domestic violence, you may be served with a Florida domestic violence injunction (DVI). Designed to protect your alleged victim, a DVI imposes certain restrictions on you, depending on the specifics of your case. It may seem like a good idea to ignore this document, especially if you believe that you and your alleged victim can "talk out" your problems. In reality, restraining order violations are criminal, and can result in jail time if the breach is serious enough.
Injunction Requires High Burden Of Proof
In order to obtain a DVI, a person must be able to establish that they have either been the victim of domestic violence in the past, or that they have a "reasonable belief" that they are in "immediate danger" of becoming a victim. This is not an easy standard to meet, and if the injunction is granted, it means a magistrate believes that the alleged victim is in real danger. Violating the injunction would essentially prove them right.
A DVI may impose a variety of potential restrictions on you, from temporarily surrendering any firearms you own, to being forced to move out of a place you share with your alleged victim, to being required to attend anger management classes or other counseling. Failure to comply with any of these will count as a violation, and it will be counted as a violation even if you are still in the process of arguing your case.
Potential Penalties Are Stiff
A first-time violation of a Florida restraining order is a misdemeanor, but a second or third violation rises to a felony charge. This is in addition to any more criminal penalties that may be added – for example, if you violate a DVI and commit another act of domestic violence, you will face another charge for that action. You may also have to make restitution to the victim if economic damages are incurred.
Conversely, if you have been accused of violating an injunction when you did not, in fact, do so, you have rights. Being accused of such an offense can have profoundly negative life consequences, and facing extra jail time when you are innocent is something no one should ever have to go through. You deserve your day in court.
Contact A West Palm Beach Domestic Violence Attorney
Domestic violence is a serious crime, and a domestic violence injunction is not often obtained lightly. If you violate an injunction, you can expect serious repercussions. A West Palm Beach criminal attorney from Perlet & Shiner, P.A. can help ensure your rights are protected in court. Contact our office today at 561-721-0552 to speak to an attorney.
Source:
flcourts.gov/Resources-Services/Office-of-Family-Courts/Family-Courts/Domestic-Violence