Strangulation In Domestic Violence Is A Felony In Florida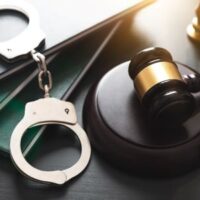 A study published in the Journal of Emergency Medicine estimates that as many as 60 percent of the victims of domestic violence are strangled at least once during the relationship. This behavior is a serious statistical indicator of future homicidal violence, and allegations of domestic violence that involve non-fatal strangulation are taken extremely seriously. If you have gotten yourself into a situation where you have been charged with domestic violence by strangulation, understand that you are in serious trouble.
Domestic Violence As Aggravating Factor
Florida does not recognize one single crime called "domestic violence." Rather, a state's attorney will charge the underlying offense and use domestic violence as a sentencing enhancement or aggravating factor. For example, assault can be a misdemeanor, or a felony – if someone is convicted of assault in a domestic violence situation, it will often be a felony because of the situation in which the crime was committed.
In this spirit, domestic battery can be a misdemeanor, but Florida law states explicitly that anyone who "impedes the normal breathing" or circulation of an intended victim, creating a risk of great bodily harm to that person, is guilty of a third-degree felony. Domestic battery by strangulation is always going to be charged at least at that level, and may rise to a second or first-degree felony depending on other factors being present or not.
Defending Yourself
If you have been charged with domestic battery by strangulation, know that these charges should be taken seriously. However, if you have not actually engaged in strangulation, know that it is not uncommon for state's attorneys to charge someone with this offense anyway (as opposed to charging them with a non-domestic battery, which carries a much lighter sentence). This is particularly true if the victim's statement is the only evidence.
It is crucial to be aware that you have the right to assert a defense. For example, law enforcement may have made mistakes in searching or interviewing, which may render some evidence inadmissible. You may be able to show that you were defending yourself, or in some cases, that you were elsewhere on the night in question. You have the right to your day in court.
Contact A West Palm Beach Domestic Violence Attorney
Domestic violence cases in Florida are taken very seriously, and if the charges against you involve alleged strangulation, the state's attorney will pursue the case even more aggressively. A West Palm Beach criminal attorney from the firm of Perlet & Shiner, P.A. can help protect your rights. Call our office today to speak to an attorney.
Source:
ncbi.nlm.nih.gov/pmc/articles/PMC2573025/