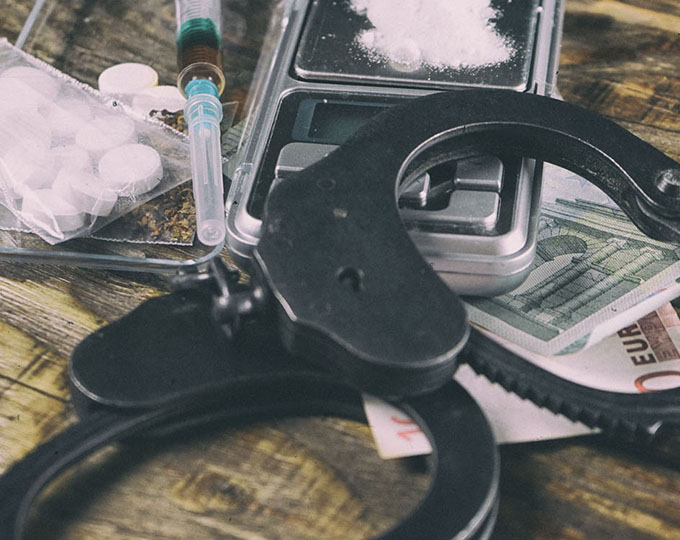 West Palm Beach Drug Rehab Crime Lawyer
West Palm Beach Criminal Defense Attorneys Representing Managers, Recruiters & Facility Owners
At Perlet & Shiner, P.A., we know the importance of providing timely, efficient legal services to clients facing federal crime charges. The recent opioid epidemic is bringing thousands of young addicts to Florida's drug rehabs and sober home facilities to seek treatment. However, reports of insurance fraud and other federal crimes are raising concerns as to the ethical nature of the sober homes and rehab centers. If you have been charged with a federal crime, it is important to seek experienced representation to defend your rights and pursue a favorable outcome. Contact our West Palm Beach criminal defense attorneys today to discuss your case.
What You Need to Know About Crimes Related to Florida's Drug Rehab Programs
Florida is known as the leading center for drug rehab facilities and sober homes. The Affordable Care Act, in tangent with the federal Mental Health Parity Act of 2008, ensures people suffering from addiction can get treatment. The act requires insurance companies to cover the cost of substance abuse treatment, and allows young addicts to stay on their parent's insurance policies until they turn 26. However, some facilities have been accused of offering expensive and unnecessary treatment plans in order to get more money from insurance companies.
Federal crime charges regarding Florida's substance abuse centers include:
Insurance fraud
Healthcare fraud
Theft
Kickbacks
Other violations of federal law
Complaints have been brought against facility owners, as well as managers and recruiters, for taking advantage of victims of drug addiction. However, even if the system is corrupt, it does not mean every individual drug rehab center or sober home facility is guilty of a federal crime. If you have been charged with a federal crime regarding your role at a substance abuse center, our firm can represent you. We can analyze your situation and provide informative legal advice from start to finish.
Federal crime charges can have serious consequences. Penalties in the state of Florida include prison sentences, heavy fines, restitution, and other criminal sentencing requirements. Furthermore, having a criminal conviction on your record can make it difficult to find employment and housing in the future. At Perlet & Shiner, P.A., we fight hard to defend our clients' rights in court. We can strive to find effective legal strategies for your case as you seek to lessen or drop the charges.
Begin

Your Defense Now
The sooner you contact our firm, the sooner we can begin building your defense! Call us at 561-721-0552 or fill out the form below to speak to one of our team members.
Strong Defense

You Can Rely On
If you are facing criminal charges, do not put your defense in the hands of just any attorney. Turn to an aggressive team who will do whatever it takes to ensure your rights and future are protected.
Why Hire Our Firm
Knowledgeable Defense Attorneys for Drug Rehab & Sober Home Criminal Charges
Thousands of young adults are receiving treatment for drug abuse in Florida's Palm Beach County. If you own or operate a sober home, or are a manager in charge of a drug rehab center, you may be wrongfully charged with insurance fraud and other federal crimes. If you are arrested and charged, our West Palm Beach criminal defense lawyers at Perlet & Shiner, P.A. can provide tenacious representation for your case. We can investigate the situation, gather evidence, and answer your questions every step of the way.
For thorough legal services in Florida, call us today at 561-721-0552.