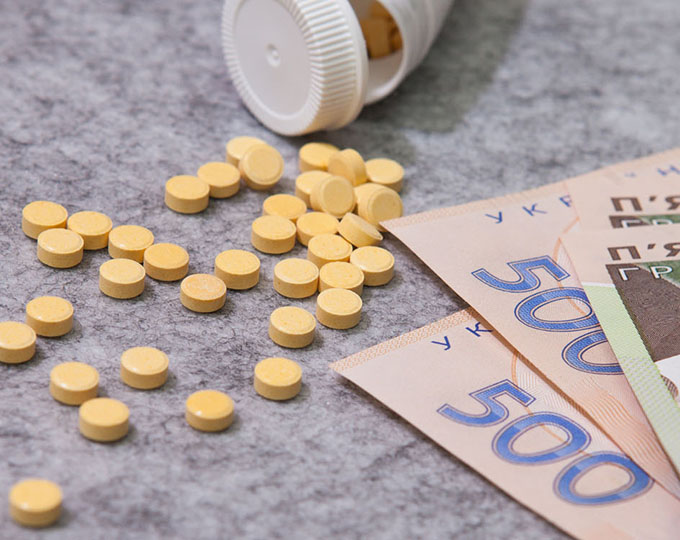 West Palm Beach Pharmaceutical Health Care Fraud Lawyer
Florida Criminal Defense Lawyers in West Palm Beach
At Perlet & Shiner, P.A., we are dedicated to providing aggressive representation on behalf of our clients. The pharmaceutical compounding process across the nation is under scrutiny for health care fraud. If you have been charged with health care fraud, insurance fraud, or other crimes related to the pharmaceutical compounding system, it is important to seek representation right away from experienced West Palm Beach pharmaceutical fraud lawyers. With our knowledgeable services, you can understand your options and stay informed throughout the legal process. Call us at 561-721-0552 to speak with an attorney about your case today.
Compounding Pharmacy Health Care Fraud
Federal prosecution is cracking down on pharmaceutical companies across the nation. While New Jersey and Delaware have a high number of cases, any state where medical insurance companies are incorporated could face prosecution. At our firm, we represent clients facing charges of federal crimes and health care fraud related to the pharmaceutical industry, and we have guided numerous clients through the Florida legal system.
Charges are being brought against many individuals, including:
Pharmaceutical sales representatives
Physicians
Pharmacy owners
Compounding pharmacists
Supposedly, these individuals are filling prescriptions at compounding pharmacies for outrageously priced "medications." They then send the bill to their medical insurance carriers for reimbursement. However, the compounded medications are nothing more than simple, over-the-counter drugs and creams. The compounding pharmacists are making a fortune off of the fake prescriptions, and pharmaceutical sales representatives are getting kickbacks for the medications as well. Meanwhile, health insurance companies are losing millions of dollars for the scam.
If you have been charged with pharmaceutical health care fraud, it is important to obtain legal representation right away. A conviction could lead to heavy fines, prison time, and a permanent mark on your criminal record. We are passionate about defending clients' rights in court. Furthermore, our team can build a customized defense strategy for your situation. Whether your case goes to state or federal court, our West Palm Beach criminal defense lawyers can stand by your side every step of the way.
Begin

Your Defense Now
The sooner you contact our firm, the sooner we can begin building your defense! Call us at 561-721-0552 or fill out the form below to speak to one of our team members.
Strong Defense

You Can Rely On
If you are facing criminal charges, do not put your defense in the hands of just any attorney. Turn to an aggressive team who will do whatever it takes to ensure your rights and future are protected.
Why Hire Our Firm
Tenacious Legal Assistance for Clients Facing Charges of Pharmaceutical Health Care Fraud
Our team is comprised of former prosecutors. This means we have a thorough knowledge of how the other side thinks and acts. We are committed to providing aggressive representation as you seek the best possible outcome. Facing charges of pharmaceutical health care fraud can be stressful and frightening. At Perlet & Shiner, P.A., our West Palm Beach criminal defense lawyers can tirelessly defend you from start to finish.
Contact us today for compassionate legal services in Florida.
We are available 24/7 for your convenience.