Death Penalty Sought For Parents In Child Abuse Murder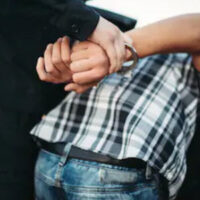 In 2016, Kristen Meyer and Alejandro Aleman were charged with child abuse and first-degree murder in the starvation death of their 13-month old daughter Tayla. Meyer is now scheduled to stand trial on March 13, intending to lodge an insanity plea, while her husband will be tried separately. Both will face the death penalty over what doctors have called the worst starvation case they ever saw. While the evidence of Tayla's neglect is all too apparent, however, this does not mean that all child abuse charges are warranted, and it is important to defend yourself fiercely against such a heinous accusation if you are in fact innocent.
Physical Or Mental Injury
As one might imagine, Florida's justice system aggressively prosecutes crimes against children, as they are seen as offenses against those too young and vulnerable to fight back. Crimes against children as young as Tayla Aleman are particularly repugnant; very young children in particular are owed a high level of care from their parents, and it is seen as a colossal breach of duty and the social order for a parent to ignore that obligation.
Florida law defines child abuse as intentional infliction of physical or mental injury on a child (neglect counts as intent), committing an act that could reasonably be assumed to cause this type of injury, or the "active encouragement" of this type of act. It is important to remember that either physical or mental injury does qualify, although actually proving mental injury can be very difficult. Teachers and other authority figures are mandatory reporters, though, and have a duty to report suspect behavior.
If You Have Been Accused
Few cases of child abuse become so egregious that they will result in a death penalty trial, but it is more common for a parent to be accused of child abuse by someone who may not have the whole picture, or who may be legally compelled to report suspicions that may be unfounded. Still, child abuse charges can bring anywhere from 5 to 30 years in prison, depending on the degree, so the stakes are high and it is crucial that you have someone on your side to defend your rights.
There are defenses that your attorney can argue against a serious charge like child abuse. For example, you may be able to argue that you were administering reasonable physical discipline while acting in loco parentis – in other words, that you were exercising your right to reasonably discipline a child while you had parent-like authority over them. Some of the most common people in this position are teachers, and they have the right to discipline – however, anything that results in more than minor bruises means this defense will not apply.
Contact A West Palm Beach Child Abuse Defense Attorney
Child abuse is a heinous crime and it can be very easy to pass judgment if you are not the one being accused. If you are, you should remember that you are entitled to your day in court, and having a West Palm Beach criminal attorney who understands that is crucial. The firm of Perlet, Shiner, Melchiorre & Walsh, P.A. handles serious cases and will work hard to protect your rights. Call us today to speak to an attorney.
Resource:
abc15.com/news/national/new-police-interviews-with-loxhatchee-couple-charged-with-starving-1-yr-old-daughter