Domestic Violence And Florida Divorce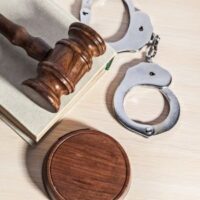 Historically, domestic violence was once grounds for divorce, but that has become all but impossible now that every U.S. state recognizes some kind of no-fault divorce. If your spouse wants a divorce due to alleged domestic violence, all they need to do is file a petition with the district court, stating that 'irreconcilable differences' exist. That said, even if you have never faced legal consequences for alleged abuse, a divorce can cause problems for you in terms of child custody.
Child Custody Concerns
Some victims of domestic abuse seek divorce specifically because of perceived threats to their children, but even if that is not at issue in your divorce, the court will essentially make it one. Florida state law in this arena is predicated on preserving the best interests of the child, and allowing a parent who has allegedly committed acts of domestic violence to retain custody is emphatically not in the best interests of most children.
The relevant law states that both parents will share custody (also referred to as "parenting time") unless this arrangement would be detrimental to the child. Certain facts create a rebuttable presumption of detriment to the child – including any history of domestic violence. In other words, if you have been convicted of a domestic violence offense, the court will take it as persuasive (though not definitive) evidence that you should not have custody of your children.
Other Factors During Divorce
While child custody is one of the most important concerns during a divorce, there are other areas that can be affected by the specter of domestic violence. One of them is alimony – while Florida courts will not take alleged abuse into account when awarding alimony, they will take financial need into account, and sometimes, abuse can be linked directly to poverty. For example, an alleged abuse victim may not have the energy or focus to hold down a job, or their abusive partner may forbid it. These factors may be considered by the court, even if any actual violence may not.
Asset division may also be affected by these factors. An alleged victim will not receive more of the marital property solely because of what they have been through, but if they are in financial or tangible need, the court may choose to award them a greater share of the assets. Florida is an equitable distribution state, which means that marital property is distributed in the most equitable (fairest) way, instead of just being divided 50-50.
Contact A West Palm Beach Domestic Violence Attorney
Committing acts of domestic violence is seen as an offense against society, and those who do so are judged harshly if found guilty. This can affect your divorce – which in turn means that it can affect your relationship with your children, your financial bottom line, and your livelihood, in some cases. If you have questions or concerns about going through a divorce with domestic violence charges, calling a West Palm Beach criminal attorney from the firm of Perlet & Shiner, P.A. can be a good first step to getting them answered. Call today to speak to an attorney.
Source:
leg.state.fl.us/statutes/index.cfm?App_mode=Display_Statute&URL=0000-0099/0061/Sections/0061.13.html