Opioid Abuse In Florida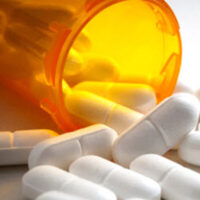 The United States has been in the grip of an opioid epidemic for many years, with the blame being laid on many different potential actors. In May 2022, Walgreens agreed to a large settlement with the State of Florida, paying $680 million after being sued over dispensing "millions of highly addictive pills." It is worth stating that while Florida has tried to hold opioid distributors and manufacturers accountable, one might wonder where it leaves the millions that may face both personal and legal consequences as a result of their addictions.
Opioid Users Still Face Harsh Punishment
After the conclusion of the settlement with Walgreens, Attorney General Ashley Moody stated that the settlement money will be paid out over two decades, directed to "communities hit hardest by drug addiction." While the state's intentions seem good, it is worth noting that opioid crimes are still harshly prosecuted in Florida, with very little focus on addiction treatment. Florida has some of the most severe sentences in the U.S. for those convicted of possession or sale of opioids, with mandatory minimums not only in place, but being raised consistently.
Florida inmates also suffer high rates of overdose upon release. According to data from the National Institute on Drug Abuse (NIDA), only 5 percent of jail inmates with opioid use disorder receive any treatment beyond immediate detoxing (which can be dangerous). A person who forcibly detoxes from opioids while incarcerated will lose their tolerance (as opposed to medication detox, where tolerance goes away slowly) and may overdose when they are released because they take the same amount of opioids.
If You Are Charged
If you are charged with an opioid-related offense, know that you face severe penalties if you are convicted – even if you have never been in trouble with the law before. For example, Florida law states that unlawful possession of between 4 and 14 grams of fentanyl is punishable by a minimum of 3 years in prison, plus fines of up to $50,000. If you are a first-time offender, you may be eligible for drug court – a kind of pretrial diversion program for eligible offenders that invalidates your charges if you successfully complete all the requirements. However, if you have a past offense on your record, you are likely not eligible for most programs (though Palm Beach County's drug court is one of the few that accepts those with multiple offenses on their record!).
If your case goes to trial, the best chance to prevail is to have an experienced attorney on your side who understands the nature of these cases. It is possible to defend against charges of possession of opioids – the prosecution must be able to prove that you had actual or constructive possession of the drugs, and that you knew they were a controlled substance. If they cannot, you cannot be convicted.
Contact A West Palm Beach Drug Possession Attorney
While it remains to be seen how the State of Florida will use the settlement money from its suits against opioid manufacture, current opioid addicts will still have a very difficult time in the criminal justice system if they are convicted of drug offenses. If you have questions or concerns about opioid possession, contacting a West Palm Beach drug crime attorney from Perlet & Shiner, P.A. may be a good idea. We can offer compassionate and dedicated representation. Call our office today to speak to an attorney.
Source:
wfla.com/news/florida/walgreens-reaches-settlement-with-florida-in-opioid-case/