DUI: Driving Under the Influence of Prescription Drugs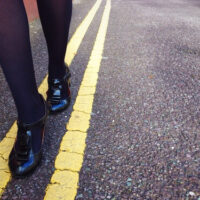 As the number of alcohol-related DUI arrests declines, drug-related DUI arrests are on the rise. The increase in arrests for driving while under the influence of drugs might be attributed to an overall increase in the use of prescription drugs, combined with a general lack of public awareness about "drugged driving." Many drivers are not aware that it is illegal to drive while impaired by medications prescribed by their physicians. Most are not aware that the same is true for some over-the-counter medicines.
Legal definition of 'DUI' in West Palm Beach
Florida's DUI laws specify that a person commits the offense of driving under the influence if he or she has physical control of a vehicle while impaired by alcohol, drugs or other controlled substances. The statute provides a list of controlled substances, including illicit drugs like marijuana, cocaine, and methamphetamine. However, the list also includes some commonly prescribed pain and sleep medications, like codeine, Valium and Ambien. Even certain over-the counter medications that make a driver drowsy could prompt a police officer to make a DUI arrest. For example, during a traffic stop, if a drowsy driver admits to taking an antihistamine like Benadryl, the police officer could insist on a field sobriety test. If the driver fails, a DUI arrest is likely.
DUI Penalties in Florida
Florida imposes increasing penalties on DUI offenders, depending on how many prior convictions the driver has had. It doesn't matter if the driver is convicted of driving under the influence of alcohol or cough syrup. The penalties are the same:
First-time offenders could be ordered to pay a fine of $500 to $1,000 and be sentenced to a maximum of six months in jail.

Second-time DUI offenders could be fined between $1,000 and $2,000, and receive a jail sentence of up to nine months. A secondtime offender must have an Interlock device placed on his or her vehicle, provided that the driver qualifies for a permanent or restricted license.

If a third conviction occurs within 10 years of a prior conviction, the DUI is considered to be a third-degree felony. Interlock is mandatory for a minimum of two years. If the third conviction takes place more than 10 years after the prior DUI conviction, the court still will require the Interlock device for a minimum of two years. However, instead of receiving a felony conviction, the driver will be required to pay a fine of between $2,000 and $5,000, and could receive a jail sentence of up to one year.

Fourth and subsequent DUIs are punishable as a third-degree felonies, and the offender is required to pay a minimum fine of $2,000.

DUI defendants could be charged with additional crimes if their case involves property damage or injury/death to another person.
Enforcement Difficulties
Lack of a convenient, cost-effective test like the Breathalyzer to definitively determine whether or not a driver is intoxicated poses a challenge in detecting and prosecuting drug-related DUI cases. Therefore, West Palm Beach and Fort Lauderdale law enforcement officers typically identify drugged drivers by visual observation and a subsequent a field sobriety test. Contact our West Palm Beach DUI attorneys at Perlet & Shiner, P.A. immediately after an arrest.