Entrapment As A Defense To Florida Drug Charges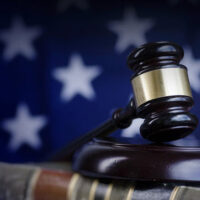 In Florida, it is not uncommon to hear that a person has been 'set up,' particularly when it comes to drug charges. However, in rare cases, they may actually be telling the truth. Entrapment is a legal term for situations in which law enforcement gets an innocent person to commit a crime that they otherwise would not have committed, and it is most commonly used in drug cases. If you suspect that you have been entrapped by law enforcement, contacting an experienced attorney can help you argue your case.
Used Most Often In Drug Cases
While the entrapment defense is not always successful, it is most often seen in drug cases, and it tends to be more effective with these types of offenses. Florida has a long and difficult history with drug trafficking and distribution, and as such, state's attorneys take these offenses quite seriously. In order to gather evidence to have a higher chance of conviction, some law enforcement personnel are willing to take a chance on unethical behavior.
Entrapment is frequently seen in drug cases because defendants can be manipulated into acting for law enforcement in exchange for reductions in their sentences. These people are offered the chance to act as confidential informants in exchange for the dropping of charges or a reduction in sentence – that they ought not have faced in the first place. This behavior creates a vicious cycle where more and more scapegoats are sought. 
Two Types of Entrapment
There are two types of entrapment that can be argued as self-defense if you have been charged with a drug crime. Subjective entrapment deals with the defendant's intent, while objective entrapment concerns the law enforcement personnel involved in the case, and whether they acted in a way that respected the defendant's due process rights. If you are able to argue the defense of entrapment, it is up to the prosecution to refute your arguments – that is, to establish that none occurred, and that you did have the intent to commit the crime.
In Florida, most drug crimes require what is known as specific intent – that is, the intent to commit that specific crime, and to cause a specific result. Entrapment is a defense that attacks the presence of that intent – in other words, if someone is entrapped into committing a drug crime by law enforcement personnel, the defense can argue that the intent to do so was not truly there. These can be extremely complex, subjective cases, but it is possible for you to prevail.
Contact A West Palm Beach Drug Offenses Attorney
If you have been manipulated into committing a crime by law enforcement, contacting an attorney who understands the nature of entrapment is a must. The West Palm Beach drug offenses attorneys at Perlet, Shiner, Melchiorre & Walsh, P.A. are well versed in these types of cases, and will work hard to ensure that your rights are protected in court. Contact our offices today at 561-721-0552 to speak to an attorney.
Resource:
leg.state.fl.us/statutes/index.cfm?App_mode=Display_Statute&URL=0700-0799/0777/Sections/0777.201.html