The Long-Term Consequences Of A Domestic Violence Conviction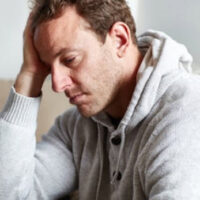 Florida defines a crime of domestic violence as "any criminal offense resulting in physical injury or death to a family or household member," committed by another family or household member. If all the criteria to obtain a conviction are met, you may face not only jail time, fines, and costs, but also long-term social consequences. If you face these charges, it is crucial that you enlist an attorney who can help you beat them; if not, your entire life may change.
Specific Criteria For Conviction
The definition of domestic violence in Florida is fairly broad, but at the same time, there are very specific criteria that must be met for a person to be convicted. For example, you must have committed the offense against another family or household member of yours – not only a spouse, but also a former spouse, people who are related by blood or marriage, or people who are residing together as a family (or who formerly did). Your alleged victim must also have been the recipient of some kind of unwanted physical touching; not necessarily violent, but physical.
The state's attorney will attempt to seek a conviction based on your alleged behavior and any other evidence – injuries to your victim, witness statements, and the like. However, you have the right to assert defenses. For example, you may argue that you were defending yourself against your alleged victim, or that the allegations are false because your alleged victim has a proverbial ax to grind. If your defenses fail, however, a conviction will be entered on your record, and it cannot be sealed or expunged for any reason.
If You Are Convicted
If you are convicted, your sentence will generally depend on the severity of your offense, as domestic violence acts as a sort of sentence enhancement. For example, if you are convicted of felony battery, that offense usually carries a sentence of up to five years in jail, plus fines and costs. If there is a domestic violence component to the offense, the sentence is more likely to land near the maximum allowable, when otherwise the sentence might be on the lesser end. However, the legal consequences are only one part of the fallout from a criminal conviction; it is the social consequences that can cause long-term problems.
In Florida, and in many other U.S. states, prospective employers and landlords have the right to refuse employment or housing based on a background check of one's criminal record. A conviction for a domestic violence-related offense creates an unofficial presumption of bad character, and many private employers and landlords simply do not want to risk having such a person in their business or their properties.
Contact A West Palm Beach Domestic Violence Attorney
Domestic violence is a serious offense, and if you are convicted, it may unfortunately have long-term effects long after any jail sentence has ended. If you are facing charges, contacting a West Palm Beach criminal attorney from the firm of Perlet, Shiner, Melchiorre & Walsh, P.A. may be the difference in keeping your record clean. Call our offices today to speak with an attorney.
Resource:
leg.state.fl.us/statutes/index.cfm?App_mode=Display_Statute&URL=0700-0799/0741/Sections/0741.28.html