Have Questions About Domestic Violence Injunctions?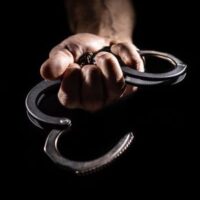 If you are arrested and charged with domestic violence after your alleged victim calls police, you will not only face the criminal consequences; you may face other problems that can alter your life routines even without a conviction. One of the most immediate is the changes you will have to make if your alleged victim obtains a domestic violence injunction against you. There are multiple types of injunctions available under Florida law, but a domestic violence injunction must be taken seriously – if you do not, you may face even more consequences for its breach.
Limiting Contact Between You & The Victim
Injunctions against violence are obtained in the local district court – for example, Palm Beach County has a dedicated department to handle these issues. Petitioners can file the paperwork to seek protection from domestic violence, from repeat violence, dating violence, sexual violence, or stalking. While these types of behavior can sometimes overlap, there are differences between the protections offered by each, which can make the decision for the victim in terms of which to seek.
A domestic violence injunction obtained in any Florida district court will offer legal protections to the alleged victim, and will require your compliance, even though the injunction can completely upend your life. The majority of domestic violence injunctions, for example, will require you to vacate any dwelling you share with your alleged victim for the period of your trial. Injunctions may also limit your time with any children you share between you, or restrict you to supervised visits only.
An Injunction Is Inviolable
If your alleged victim is able to establish in their petition that there is an imminent danger of domestic violence, their injunction may be entered "ex parte," which means that it will be issued without hearing your side of the story. An ex parte injunction is always temporary, though – a hearing will be scheduled at which you can try and argue for the injunction to be lifted or modified, while the victim will argue their reasons why the injunction should stand. If the court decides that there is imminent danger, though, the injunction will remain.
Keep in mind that violating a domestic violence injunction in Florida, no matter how tempting it may be in your situation, is a crime. A first offense is only a misdemeanor, punishable by up to 1 year in jail, but it can have further-reaching consequences in your trial for the original domestic violence offense, depending on the timing. It will certainly not convince a State's Attorney of any remorse or contrition for the original (alleged) crime.
Call A West Palm Beach Domestic Violence Attorney
Domestic violence charges should always be taken seriously, and if your alleged victim is able to obtain an injunction for protection, it is even more crucial that you handle this situation with the gravity it deserves. The West Palm Beach criminal attorneys from the firm of Perlet, Shiner, Melchiorre & Walsh, P.A. have experience in these cases, and will work hard to ensure your rights are protected in court. Call our offices today to speak to an attorney.
Resource:
mypalmbeachclerk.com/departments/courts/unified-family-court/domestic-violence