Have You Violated Your Florida Probation?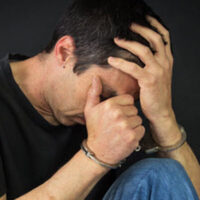 When you are convicted of a crime in Florida, you may be eligible for probation, especially if you have not previously been in trouble with the law. However, probation is not a free pass; there are rules that must be obeyed, and if you violate them, you will face serious consequences. If you have violated your probation, you need to contact an experienced attorney as quickly as possible, to ensure that you get your fair day in court.
Multiple Ways To Violate Probation
Depending on the nature of the crime you were caught up in, probation can involve many different requirements that must be met in order to fulfill the conditions of the court's sentence. Some examples include the completion of an alcohol or drug treatment program, restrictions on driving or other types of travel, and a curfew, though there are many more requirements that a court might impose. However, because of the varying preconditions that can be imposed on offenders, it can be all too easy to violate probation because you may not be aware of everything the court has required.
There are two types of probation violations under Florida law – technical violation, or substantive violation – and either one may lead to having your probation modified (to be harsher) or even revoked entirely, which can then land you in prison. Technical violation is when you fail to meet a requirement of your probation – for example, moving without informing the authorities of your change of address. Substantive violation is when you commit a new, unrelated offense while still on probation for a previous crime.
Not A Criminal Trial
It is important to keep in mind that if you are suspected of violating your probation, you can be picked up without a warrant, and the standard of evidence in a violation-of-parole (VOP) hearing is lower than it would be in a standard criminal trial. There is also no right to a jury in a VOP hearing; the decision as to whether or not your conduct rises to the level of a violation is entirely up to the judge, which can be quite intimidating.
That said, it is possible to assert defenses to an alleged parole violation. In some rare cases, you may simply be innocent of the alleged conduct; in other cases, there may simply not be enough evidence to make a violation stick, though this is less likely with the lowered standard of evidence required. Either way, having an experienced criminal defense attorney on your side can make all the difference.
Contact A West Palm Beach Probation Violation Attorney
If you are picked up on suspicion of probation violation, the stakes are very high, with the possibility of facing the entire prison sentence you might otherwise have avoided. The West Palm Beach probation violation attorneys at the firm of Perlet, Shiner, Melchiorre & Walsh, P.A. understand the ramifications of probation violations on your record, and will work with you to give you the best chance at a fair outcome in your case. Call our offices today to speak to an attorney.
Resource:
leg.state.fl.us/statutes/index.cfm?App_mode=Display_Statute&Search_String=&URL=0900-0999/0948/Sections/0948.03.html