Hurricane Ian Saw Spike In Florida Domestic Abuse Cases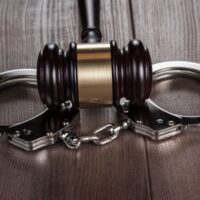 Hurricane Ian made landfall in Florida on September 27, 2022, killing 114 people (as of this writing) and causing untold amounts of destruction. However, very little press has been given to other crimes, notably domestic violence, which tend to rise during disasters. The staff at Harbor House of Central Florida reported a spike in calls during the worst hours of Ian's landfall, and their experience is very far from unique. If you suspect that you experienced domestic abuse, you may be able to file for a protective order or even help to press criminal charges against your alleged abuser.
Several Reasons For The Rise
There are a variety of reasons why incidents of domestic violence routinely occur more often during natural disasters and emergencies, but it is fairly common for them to do so. For example, a survey of studies on criminal justice and the COVID-19 pandemic showed that domestic violence calls rose almost 10 percent after jurisdictions instituted lockdown restrictions. Some of the reasons postulated in the studies include:
Victims not being able to leave abusive situations as easily due to lockdowns;
The increased stresses of life while not able to access one's normal support network (for example, having to watch – and in some cases, school – one's children on top of going to work);
For some, fear of COVID-19 or losing loved ones can be turned outward.
Natural disasters arguably create the most stress possible for many people – one may lose power or access to their home, they may sustain serious financial losses or familial tragedies. While none of it excuses committing acts of domestic violence, it is comprehensible that these incidents become more frequent during high pressure situations.
The Law Protects Victims
If you believe that you have experienced domestic violence at home, know that while it may happen more often during disasters like hurricanes, this does not mean you cannot seek justice and safety. Florida law gives 'domestic violence' a wide definition, including any criminal offense that results "in physical injury or death" to a person who is a member of the victim's family or household. This includes not only spouses or ex-spouses, but also unmarried co-parents, people related by blood or marriage, and anyone who has (or is currently) residing with the perpetrator as part of a family.
In addition to potentially pressing charges, know that you can seek what Florida calls a domestic violence injunction (DVI). A person can obtain a DVI if they can establish, with appropriate evidence, that they either have become a victim of domestic violence, or reasonably believe that they are in 'imminent danger' of becoming a victim. While it may not be possible to obtain an injunction in the immediate hours after an incident, particularly in the middle of a disaster, it is usually possible to obtain what is known as an ex parte injunction with relative speed.
Contact A West Palm Beach Domestic Violence Attorney
While it is up to state's attorneys whether an alleged abuser faces criminal charges, consulting a West Palm Beach criminal attorney about your case can help clarify your options. The firm of Perlet & Shiner, P.A. has experience in these cases, and will work hard on yours. Contact our office today to speak to an attorney.
Source:
fox4now.com/news/local-news/hurricane-ian-death-toll-florida-rises