Two Charged With Distributing Cocaine Through Postal Service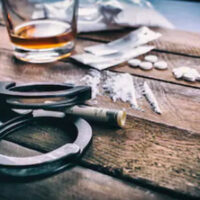 In October 2022, a Lakewood Ranch mail carrier and her boyfriend were indicted by a grand jury in Tampa, accused of possession with intent to distribute and conspiracy to distribute over 5 kilograms of cocaine. The mail carrier would allegedly receive parcels from Puerto Rico for delivery in Florida, but a multi-agency investigation showed that instead of delivering them, she would log them and then retain them. Eventually, she was pulled over and contraband was found; ultimately she and her boyfriend would make a full confession. Distribution of drugs is a serious crime in Florida, and if you are ever charged with it, the consequences can be severe.
State & Federal Charges
Florida has a history of drug crime, and unfortunately continues to experience elevated levels of drug offenses due to its geography. Because of this, state's attorneys are aggressive in prosecuting drug crimes, and are less likely to take a plea-bargain or be lenient on most drug offenders. However, because of the state's international borders, it is just as common for drug defendants in Florida to face federal charges as state charges – and federal charges are invariably for very serious offenses.
The elements of possession with intent to distribute drugs are fairly straightforward, under both U.S. and Florida law. The defendant must have (1) "knowingly possessed" the drug named in the indictment; (2) had the intent to distribute those drugs; and (3) had drugs (or a mixture of drugs) weighing more than the required threshold under the law. Each controlled substance has a different 'tipping point' that will mark the difference between a charge of simple possession and a charge of possession with intent to distribute.
Possible Defenses
Possession with intent to distribute is a serious offense that can result in up to life in prison, with a mandatory minimum sentence of 10 years behind bars. This is what the mail carrier and her boyfriend face, though depending on the situation, the law allows for a sentence of up to life in prison. There are a host of different possible factors that a judge or jury must consider before sentencing, but in Florida, sentences do tend to come down on the harsher side of the guidelines – data from the Prison Policy Initiative estimates that Florida's incarceration rate is higher than any other democracy on earth.
Possession with intent to distribute drugs is also a crime that leaves no real 'wiggle room' for a defendant to try and claim mistake or accident, by its very nature. Nonetheless, it still may be possible to establish your innocence, or at least to throw reasonable doubt on the prosecution's case. The most common ways to do this include alleging mistake or misconduct by law enforcement (for example, arguing that a search was unlawful), as well as trying to disprove the existence of any intent to distribute or sell the drugs.
Contact A West Palm Beach Drug Offenses Attorney
While the mail carrier and her boyfriend are still awaiting trial as of this writing, know that Florida law enforcement takes drug distribution very seriously. If you have been charged with this or a similar offense, contacting a West Palm Beach drug crimes attorney immediately may be the best thing to do to protect your rights. Contact Perlet & Shiner, P.A. today at 561-721-0552 to speak to an attorney.
Source:
tampabay.com/news/crime/2022/10/11/florida-mail-carrier-boyfriend-drug-traffic-cocaine-puerto-rico-postal-service/