Lost Wallet Leads To Meth Arrest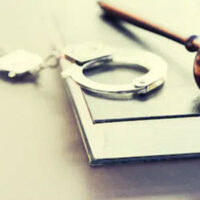 Normally, honesty is the best policy, but it led to legal trouble for a Florida man accused of trafficking in methamphetamine. In late September, a Good Samaritan turned in a lost wallet to police in Winter Haven, and upon investigating, police found that the wallet's owner had a felony warrant for trafficking. They got in touch with the owner, meeting with him in a parking lot – but neglecting to tell him that they were law enforcement until the arrest was being made. The man was taken into custody – but the situation is worth exploring for the questions it raises for those accused of drug crimes.
Drug Trafficking Carries Stiff Sentences
Because of Florida's history as a drug trafficking mecca, State's Attorneys tend to prosecute trafficking charges very seriously, to make an example of those where there is sufficient evidence to do so. The sentence for trafficking depends on two factors: the specific substance allegedly being trafficked, and the weight of the mixture containing methamphetamine. This last is particularly important – the charge will not depend on how much methamphetamine is present, but rather the weight of the overall mixture or substance. If you are caught with a substance that has 10 grams of methamphetamine in it, but overall weighs 50 grams, you will be charged with second-degree trafficking, because the mixture was 50 grams total.
Methamphetamine trafficking, like any charge of trafficking or selling drugs, carries a mandatory minimum sentence of between 3 and 15 years, depending on the amount at issue. There have been efforts to repeal Florida's mandatory minimums through the years, but as of this writing, they still stand. If a judge decides to make an example of a person, the sentence can be as high as 30 years in jail, plus assorted fines and court costs. The stakes are very high.
Is It Entrapment?
Someone examining the Winter Haven situation might conceivably wonder if law enforcement committed entrapment upon the wallet's owner, given that the owner would not have come into contact with police but for the reason of his wallet. However, the pop culture definition of entrapment is very different than the actual legal definition, and Florida's definition revolves around the question of whether the individual in question would have committed the crime without the intervention of law enforcement.
In this situation, the wallet's owner had already allegedly committed a crime – trafficking in methamphetamine – before law enforcement in Winter Haven became involved. One does not need to determine whether the wallet's owner would commit a crime without the intervention of law enforcement when there was already evidence that he had done so. At the time of the arrest, the man was found to have over 2 ounces of methamphetamine on his person – but that is an entirely separate crime, with no evident link to law enforcement.
Call A West Palm Beach Drug Crimes Attorney
While the owner of the wallet will almost certainly face a long prison term, your case may be different. If you have been charged with trafficking, calling a West Palm Beach drug crimes attorney at the firm of Perlet, Shiner, Melchiorre & Walsh, P.A. is important – you deserve your day in court, and your rights deserve to be protected. Contact our offices today to speak to an attorney.
Resource:
foxnews.com/us/good-samaritan-turns-in-wallet-leading-to-arrest-of-central-florida-man-for-meth-trafficking
https://www.palmbeachdefense.com/possession-of-drug-paraphernalia-in-florida/