Parscale's Wife Walks Back Domestic Violence Allegations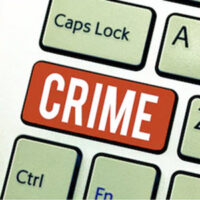 In late September, Candice Parscale, the wife of Brad Parscale, a senior adviser to the President, called police from a neighbor's house after her husband allegedly pulled a gun on her and threatened suicide. She also claimed that he had been "violent with her in the past," with officers observing "several bruises on her arms." Some days later, however, she told the media that her husband had not been violent with her. Whatever the truth of this specific matter is, it is worth noting that Parscale may face charges anyway, if the Broward County State's Attorney chooses to move forward with them.
The Victim Has A Limited Role
Because of pop culture depictions and a general lack of information around the process, it is a common misconception that if a victim recants or otherwise chooses to try and 'drop the charges,' that they will be dropped. In reality, once an arrest has been made in a Florida domestic violence case (and an arrest does not have to be made on a domestic violence call), it is almost impossible for charges to be dropped. Florida takes the crime of domestic violence very seriously, and State's Attorneys will charge cases as long as there is sufficient evidence to do so.
In the Parscale case specifically, the question of whether charges will be brought will depend on the quality of evidence accessible to law enforcement. If Mrs. Parscale does not cooperate, there may still be enough evidence to file charges or even to convict – for example, 911 tapes, witness statements and other testimony may be sufficient. If you are arrested for alleged domestic violence, this may be true in your case as well – even if the victim recants or refuses to cooperate, you may still be on the proverbial hook.
Domestic Violence Is A State Matter
It may seem counterintuitive that the person who is the victim of alleged abuse cannot assert their will in terms of stopping the charges – but Florida law is written with the primary purpose of addressing wrongs committed against its citizens, and domestic violence is seen in Florida as a "criminal act, rather than a private matter." If there is enough evidence to charge someone with domestic violence, most State's Attorneys will charge them so as to keep the harm to the public at a minimum. That said, there must be probable cause to arrest you and enough evidence to convict you.
Keep in mind that even if you are not criminally charged with domestic violence, you may face a civil suit from your alleged victim over their medical bills and emotional damages, among other things. This is in addition to their ability to file a domestic violence injunction against you, which can bar you from coming within a certain distance of them or contacting them. In extreme cases, you may even be barred from the marital home and prohibited from seeing your children, even if you have not been convicted.
Call A West Palm Beach Domestic Violence Attorney
While it remains to be seen as to the ultimate disposition of the Parscales' case, yours may go poorly for you if you do not have an experienced attorney on your side. The West Palm Beach criminal attorneys at the firm of Perlet, Shiner, Melchiorre & Walsh can help to answer your questions and guide you through the criminal process. Call our offices today to speak to an attorney.
Resource:
news.yahoo.com/brad-parscale-wife-walks-back-135500871.html
https://www.palmbeachdefense.com/have-i-breached-my-domestic-violence-injunction/