Two 17-Year Olds Charged After Selling Drugs On Snapchat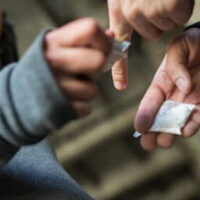 Three teenagers in Polk County were recently caught selling THC cartridges and marijuana via Snapchat after one, a 17-year old, sold $400 worth of marijuana to an undercover police officer. One of the teenagers, a 14-year old, was not charged, but the two elder boys were charged with "multiple felonies," including possession of marijuana with intent to sell and possession of more than 20 grams of marijuana. Juveniles charged with drug crimes may face a markedly different trip through the Florida legal system than adults.
Adult or Juvenile Court?
Florida law tends to treat drug crimes very severely, given the threat that drugs can pose to society in general. Adults caught with drugs face mandatory minimum sentences and serious social consequences, and juveniles very often will face the same – all that matters, in theory, is the amount of a drug that one has on their person when they are caught. Even being convicted of a misdemeanor charge for possession of cannabis can lead to a 1-year stint in jail, plus a heavy fine.
Juvenile defendants, however, can either be charged in adult court or juvenile court, depending on the nature of their offenses. The prosecutor has the ultimate power to direct a case, but in general, a juvenile charged with certain violent felonies will always have their case removed to adult court, where they will be tried as an adult. Non-violent felony cases can go either way, though very often, drug cases will wind up in adult court. Florida has a status for juveniles called 'youthful offender' status, which essentially means that a juvenile's case will be heard in adult court, but the juvenile is not charged as an adult.
Rehabilitation, Not Retribution
If a juvenile is charged with multiple felonies, as the two 17-year olds in Polk County have been, their cases are likely to end up in adult court. However, if they are not, or if a juvenile is charged with a lesser offense, they may have their case tried in juvenile court, which has a very different stated policy than court for adults. Juveniles are seen as worthy of second chances, which is why juvenile criminal records are automatically expunged unless one has been convicted of a 'forcible felony.'
That said, juvenile court is still court, and there will still be consequences for committing a crime. First offenders may be eligible for Drug Court or for other pretrial diversion programs for young offenders, or other alternatives may be available. Most of them involve probation, community service, or other forms of making restitution, and if a juvenile fails to deliver on these requirements, they can still be charged in many situations.
Contact A West Palm Beach Drug Possession Attorney
While it remains to be seen whether the 17-year olds will face multiple felony charges, it is important to keep in mind that any drug charge can be an extremely serious matter, particularly for a juvenile. The West Palm Beach drug crimes attorneys at the firm of Perlet, Shiner, Melchiorre & Walsh, P.A. can work with you and your child to make sure that their rights are protected as you navigate the legal system. Call our offices today to speak to an attorney.
Resource:
clickorlando.com/news/local/2020/08/14/florida-teens-sold-drugs-on-snapchat-detectives-say/
https://www.palmbeachdefense.com/broward-county-leads-the-way-in-reevaluating-drug-sentences/