The "Double Pandemic": Domestic Violence & COVID-19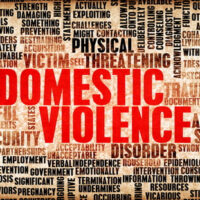 During the COVID-19 pandemic, cities and towns in Florida and around the United States have reported decreases in arrests linked to domestic violence, but officials are pointing to other factors to insinuate that this may not be a good thing. A lack of arrests for domestic violence does not mean that domestic abuse is not happening – merely that it is not being reported. The combination of increased domestic violence and COVID-19 is being called the "double pandemic" – and it can be just as deadly if you are trapped in an unsafe situation. Contacting an experienced criminal lawyer may be your first step toward freedom.
Why So High?
The average person might reasonably assume that with more people staying in their respective homes due to COVID-19, they would have fewer opportunities to commit crime. This is only partially correct, as domestic violence is, by definition, a domestic offense – it occurs almost exclusively in the home. If someone is not going to work or out to visit friends or run errands, they may be locked in, so to speak, with their abuser. If someone is isolated at home with their abuser, they have fewer chances to reach out or call law enforcement for assistance.
In addition to isolation, other factors that psychologists list as common causes of domestic abuse are present in the current situation. Stress is a major cause of upticks in domestic violence, especially stress on such a grand scale as dealing with a global pandemic (essentially unknown territory, with no clear end point). Any economic instability an abuser might experience can also factor into stress, especially if an abuser is male. These factors can not only increase the instances of domestic violence, but also the severity of each incident – abusers can feel they have even less to lose.
If You Commit Abuse
While many abusers are deliberate, manipulating and isolating their victims into dependency, others snap on the spur of the moment. However, Florida defines domestic violence as the commission of any criminal offense that causes physical injury or death (though some are specifically enumerated in the statute, such as assault, battery, kidnapping, or stalking) to a family or household member of the alleged perpetrator. Even if you act on the spur of the moment, you have still committed a crime if you caused physical injury or death.
It is important to keep in mind that if your victim is able to call law enforcement for help, they cannot 'drop the charges' or do anything to change the situation. Even if both of you are convinced that your domestic incident was a mistake or a one-time event, the state of Florida takes domestic violence very seriously, and charges alleged domestic abusers harshly since it is in the best interests of the people of Florida to do so. You are still entitled to your day in court, however, and enlisting an attorney can make sure that your rights are properly protected.
Contact A West Palm Beach Domestic Violence Attorney
The monumental changes in society that have happened due to the COVID-19 pandemic affect everyone, both in positive and negative ways. If you have been charged with domestic violence, you are not alone, but the charges are very serious, even if the underlying incident was not. Call the firm of Perlet, Shiner, Melchiorre & Walsh, P.A. today to speak to a West Palm Beach criminal attorney. We are ready and willing to try and assist you with your case.
Resources:
leg.state.fl.us/statutes/index.cfm?App_mode=Display_Statute&URL=0700-0799/0741/Sections/0741.28.html
psychologytoday.com/us/blog/making-sense-chaos/202005/why-the-increase-in-domestic-violence-during-covid-19
msn.com/en-us/news/crime/domestic-violence-arrests-drop-during-covid-19-pandemic-officials-say/ar-BB17HWko
nbc4i.com/community/health/coronavirus/domestic-violence-reports-down-during-pandemic-but-city-attorney-concerned-about-underreporting/
https://www.palmbeachdefense.com/domestic-violence-and-parenting-time-in-florida/