What Is Post-Conviction Relief?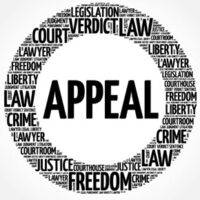 After a trial has been concluded, most people think that either the sentence will be allowed to stand, or the convicted person will appeal the verdict to a higher court. In reality, there is a third option – a convicted person may seek what is called post-conviction relief. Seeking post-conviction relief is different from filing an appeal because an appeal focuses on the facts of the case, while post-conviction relief is about the nuts and bolts of criminal procedure. If you have been convicted of an offense, and you think there may have been a problem with the process, post-conviction relief may be an option for you.
Why Seek Post-Conviction Relief?
Post-conviction relief, also sometimes called a 3850 motion after the relevant Florida Rule of Criminal Procedure, is usually sought in a handful of common situations, all of which have to do with alleged failures of procedure during their trials. The most often seen reasons to file a 3850 motion include (1) when a convicted person believes that they have received ineffective assistance of counsel; (2) withdrawing a plea made in error or due to force; (3) requesting a DNA test or the chance to present new evidence; and (4) allegations of unlawful or illegal sentencing.
Sometimes, post-conviction relief is a better avenue to pursue than a direct appeal. Appeals to a higher court are made when the defense believes that the judge or jury incorrectly interpreted the facts of the case; post-conviction relief is sought when there are alleged procedural errors. For example, if the defense believes that evidence was improperly excluded, it might file a direct appeal; comparatively, if the defendant is coerced into pleading guilty to a crime, post-conviction relief would be the proper choice.
Multiple Types Of Motions
There are several different types of post-conviction motions, all filed under Rule 3.850. The most often discussed are:
Motions to correct illegal sentences, such as those which exceed statutory maximums;
Motions to vacate a verdict or sentence, usually because of a claim of ineffective assistance of counsel or alleging that a plea was made involuntarily;
Petitions for writs of habeas corpus, which are filed when a constitutional right is denied. These are granted extremely rarely, but they do happen, as courts are anxious to correct serious constitutional errors.
It is important to keep in mind that when a 3850 motion is filed, an evidentiary hearing must be held on the merits of the claim, but there are occasions when a court will refuse to grant that hearing. In these cases, it may be possible to appeal that ruling to a higher court, but sometimes it is not possible, especially if the court finds that the motion did not state a claim that requires a factual determination.
Contact A West Palm Beach Criminal Appeals Lawyer
Sometimes, the criminal justice system makes mistakes. If you believe that errors have been made in your case, it is crucial that you contact a West Palm Beach criminal appeals lawyer today. The attorneys at the firm of Perlet, Shiner, Melchiorre & Walsh, P.A. are experienced with these cases and will work hard on yours. Call our offices today to speak to an attorney.