Prescription Drug Fraud In Florida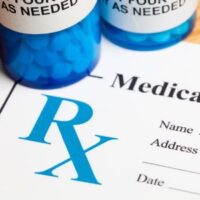 In the 1990s and 2000s, Florida was notorious for its spread of "pill mills," where people could obtain opioids like oxycodone via illicit or fake prescriptions. As a result, the reaction was severe; by the 2010s, Florida tightened its laws relating to opioids and prescription pills in general. Instead of eliminating the problem, however, it only led to addicted people committing crimes in order to get the pills they need. If you have been charged with prescription drug fraud, know that while it is a serious charge, having an experienced attorney on your side can help ensure you have your day in court.
Many Types Of Fraud
The vast majority of prescriptions that are obtained by fraud are for controlled substances like Percocet, Ativan, or Vicodin, and Florida law holds that it is illegal to obtain any controlled substance by "misrepresentation, fraud, forgery, deception, or subterfuge." The term 'prescription drug fraud' is actually a vast umbrella that encompasses several different types of potentially criminal behavior, including forging prescriptions, stealing blank prescription pads, or getting prescriptions from multiple doctors ("doctor shopping").
Some types of prescription drug fraud can also open up a person to more charges. For example, writing a prescription while posing as a doctor or other medical professional is an additional crime, or filling a prescription written for another person without their consent. Depending on the specific facts of your situation, a prosecutor may choose to charge only the overarching offense, but it is important to be aware of all the potential pitfalls of your conduct.
Potential Penalties Are Severe
There are three criteria that a prosecutor must establish in order to convict you of prescription drug fraud: (1) that you knew of the illicit nature of the substance in question; (2) that you obtained or attempted to obtain that substance; and (3) that you attempted to obtain it via fraud or misrepresentation. A failure to show even one of these factors will make a conviction impossible, but prosecutors may still try to make you incriminate yourself or try to push you into a plea bargain even if they do not have the evidence to convict.
Be advised that the penalties for prescription drug fraud can add up. Merely being in possession of a controlled substance without a prescription is a third-degree felony, which can lead to up to 5 years in prison, plus a $5,000 fine. In addition, if you are stopped with enough of a certain drug, you may be charged with trafficking, regardless of whether you had any intent to traffick or not. The state's past drug issues have made Florida's sentencing laws in drug cases extremely severe.
Contact A West Palm Beach Prescription Drug Fraud Attorney
Prescription drugs can do great things for people who need them – but obtaining them by fraud is something that Florida courts take very seriously. If you have been charged with prescription drug fraud, it is crucial that you enlist an experienced West Palm Beach pharmaceutical healthcare fraud attorney from the firm of Perlet, Shiner, Melchiorre & Walsh, P.A. to help protect your interests in court. Contact our offices today to speak to an attorney.
Resource:
leg.state.fl.us/statutes/index.cfm?App_mode=Display_Statute&URL=0800-0899/0893/Sections/0893.13.html