2 People Charged After Attempted Sale Of Cocaine In North Miami Beach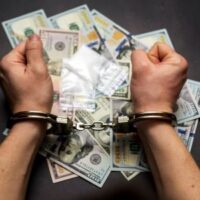 In early June 2023, North Miami Beach police (NMBPD) arrested a Bahamian national and a resident of New Jersey after they were stopped "attempting a drug transaction." The transaction allegedly involved over 100 kilograms of cocaine, transported in bales. The two individuals will likely face felony charges of trafficking in cocaine, which can carry serious, long-term penalties.
Florida's Laws Are Strict
Florida's drug laws are among the strictest in the United States, and when it comes to large drug busts like this, the sentences upon conviction are serious. Unlike in many other states, a person may be charged with drug trafficking in Florida without any actual intent to sell or otherwise distribute the substance in question – the mere possession of a certain amount of a substance is enough to turn a possession charge into a trafficking charge.
The 'trigger point' for trafficking charges will differ between each substance. For example, a person can be charged with trafficking in heroin for possession of 4 grams or more, while a charge of trafficking in cannabis must involve more than 300 plants (or 25 pounds). For cocaine, the minimum amount required for a trafficking charge is 28 grams – far, far short of the more than 100 kilograms seized in North Miami Beach.
Avoiding A Potential Life Sentence
From the NMBPD press release, the two individuals were arrested trying to buy and sell "over 100 kilograms" of cocaine. This is relevant because Florida's law allows for mandatory minimum sentences, which gain in severity the more drugs are involved. For example, if a person is caught with under 200 grams of cocaine, they face a 3-year minimum sentence, plus a $50,000 fine. If a person is found in possession of 399 grams of cocaine, the sentence carries a minimum of 7 years.
If a person is convicted of trafficking more than 150 kg of cocaine, Florida law considers that a first-degree felony, for which the sentence is life imprisonment (without eligibility for parole or any other form of early release except a presidential pardon). While the press release was not exact, it does appear that the individuals in North Miami Beach did not quite meet that threshold. Still, they may face a 15-year minimum sentence if charged.
Contact A West Palm Beach Drug Offenses Attorney
While it remains to be seen what the outcome will be for the people arrested in North Miami Beach, it is crucial for you to enlist a knowledgeable West Palm Beach drug offenses attorney immediately if you find yourself in a similar situation. The firm of Perlet & Shiner, P.A. has handled this type of case before, and will work hard to protect your rights. Call our office today at 561-721-0552 to speak to an attorney.
Source:
cbsnews.com/miami/news/2-people-arrested-for-attempting-to-sell-100-kilograms-of-cocaine-in-north-miami-beach-drug-bust/