26 Arrests Made In SW Florida Drug Ring Bust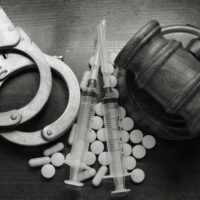 A regional scheme coordinated in the 20th Judicial Circuit of Florida has yielded 26 arrests, plus confiscation of approximately $250,000, drugs, and multiple weapons. The Narcotics Enforcement Task Force (NETF) was established in 2019, aimed at reducing organized crime presence in Charlotte, Collier, Lee, Hendry, and Glades Counties. The arrests in April 2023 see a significant blow dealt to trafficking in these areas.
Intended To Regulate Organized Crime
Drug trafficking is taken extremely seriously in Florida, with harsh mandatory minimum sentences and heavy fines. The state's past as a cartel haven led to a strong reaction, treating drug crimes as offenses against society. Operations like NETF have led to numerous hardened members of organized crime receiving the sentences they deserve. Drug trafficking, when perpetrated by hardened criminals, has the potential to do serious damage to innocent people's lives.
That said, average Floridians should be aware that drug trafficking law does not require that a person show any intent to traffick in drugs – indeed, a person can be charged with trafficking solely for possessing a mixture with a certain weight of a controlled substance. For example, a person stopped with a mixture containing more than 10 grams of MDMA (ecstasy) will likely face charges of trafficking in MDMA under state law.
Potentially Serious Consequences
If you have been charged with drug trafficking in Florida, it is crucial that you take the charges seriously. Because of Florida's high drug offense rate, sentences for convictions on drug charges are among the harshest in the United States, particularly because Florida still has mandatory minimum sentences for trafficking (and a handful of other offenses, mostly drug-related). This means that there is a hard amount of prison time awaiting each person convicted of drug trafficking in Florida, unless the state's attorney agrees to waive this requirement (unlikely).
In addition, it can be difficult to assert a defense against drug trafficking charges because specific intent is not required to commit them. In some instances, you may still be able to argue that law enforcement infringed upon your rights – for example, if they allegedly committed entrapment, or attempted to admit evidence obtained unlawfully – but establishing your innocence can be an uphill battle. Experienced legal help may improve your odds.
Contact A West Palm Beach Drug Trafficking Attorney
While the ultimate outcome for those arrested by NETF remains to be seen, it is clear that Florida law enforcement will spare no time or expense in hunting down those who cause harm to society. If you are charged with drug trafficking, it is important that you enlist a West Palm Beach drug crimes attorney from Perlet & Shiner, P.A., who can help you through the legal process. Call our office today to speak to an attorney.
Source:
news-press.com/story/news/crime/2023/04/28/southwest-florida-drug-crackdown-nets-26-arrests-20-firearms-cash/70163802007/