Bill In Florida Senate Aims To Overturn Minor Marijuana Convictions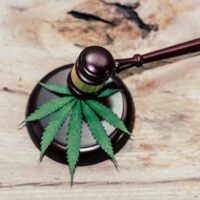 On December 8, Senator Randolph Bracee introduced a new bill aiming to expunge convictions for possessing less than 20 grams of marijuana in Florida. As of this writing, no debate has occurred on the bill yet, but changing attitudes in the state would seem to be leading in a positive direction for Senator Bracee's bill. If you have been convicted of marijuana possession, it may be worth it to keep an eye on this bill's progression, as having your conviction expunged could profoundly affect your life for the better.
Attitudes Are Changing
U.S. attitudes with regards to marijuana have changed profoundly over time, with the idea of decriminalization becoming more and more accepted – recently, the federal House of Representatives passed a bill to remove cannabis from the list of scheduled substances, as well as start proceedings to expunge some federal convictions for marijuana possession. However, Florida's law tends to veer the other way – due to the state's unfortunate past as a battleground for drug cartels, State's Attorneys tend to prosecute drug offenses seriously and aggressively.
Currently, Florida law classifies possession of 20 grams or less of cannabis as a misdemeanor, but at the county level, change is already happening. 14 counties and several cities have enacted policies that decriminalize that amount of marijuana, which means that if one is caught with 20 grams or less, law enforcement has the option of issuing a civil citation instead of making an arrest.
Sentencing and Stigma
Generally, possession of 20 grams of cannabis or less is a first-degree misdemeanor under Florida law, and it is punishable by up to 1 year in jail and a $1,000 fine. Comparatively, this may seem like a light sentence, but a conviction for drug possession can wreak havoc on a person's life after serving their jail time. The law permits landlords and potential employers, among others, to check applicants' backgrounds, which can deny a person housing, employment, and potentially even more. The only real way to overcome these societal stigmas is to have the conviction expunged, but normally, it is not possible to expunge a conviction unless one can qualify for a handful of rare exceptions.
Obviously, the best way to avoid these potential problems is to try and avoid conviction in the first place – and if you have not yet been convicted, it is crucial to enlist an experienced attorney to help you through the legal process. A good attorney may be able to work out a deal, or help you get into what are called pre-trial diversion programs, which offer both addiction treatment and lifeskills assistance. Every case is different, and knowing your options is a major advantage.
Contact A West Palm Beach Drug Crimes Attorney
The ultimate fate of Sen. Bracee's bill has yet to be determined, but in the meantime, if you have been charged with possession of marijuana, engaging a good lawyer is the most important thing you can do for your case. The West Palm Beach drug crimes attorneys at the firm of Perlet, Shiner, Melchiorre & Walsh, P.A. have many years' experience handling these matters, and we are ready to try and assist you with yours. Contact our offices today to schedule a consultation.
Resource:
abcactionnews.com/news/local-news/florida-senators-push-bill-to-expunge-low-level-marijuana-convictions