Can Florida Domestic Violence Charges Be Dropped?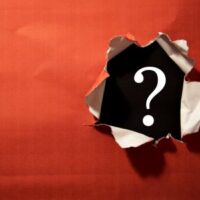 If you are currently facing charges for domestic violence in Palm Beach County, it is important for you to understand exactly how the system works. Domestic violence is a crime in Florida, and as with any crime, the case is brought to court by the state. You might wonder if the charges can be dropped, and the answer is no – but there is a window in which you may be able to prevent charges being filed.
Before The Arraignment
Whether or not charges will be filed against you will solely be in the hands of the state's attorney who handles your case. Every case is different, and while there are some cases in which a state's attorney will have no real choice but to file charges, there are some in which the evidence may be less than solid, or where other potential problems might make charges difficult to bring.
If you and your attorney cannot avoid charges, it may still be possible to have them dropped at a later date. Note that this may still show up on your criminal record if certain procedures are not followed – domestic violence charges in Florida are not 'dropped,' per se; they are given a finding of 'nolle prosequi." A nolle prosequi finding occurs when a state's attorney decides to abandon a prosecution – but it is not an acquittal, and it is possible for you to be re-indicted on the same charge at a later date.
If You Are Charged
Florida's law on domestic violence is very broad, encompassing any criminal offense that results in "physical injury or death" to the victim. This is primarily because there is no specific crime of domestic violence on the books in Florida; rather, the underlying offense is charged and if the person is convicted, domestic violence is used as a factor at sentencing. For example, a person may be convicted of aggravated assault, rather than simple assault, if the offense fits the definition of domestic violence.
Domestic violence crimes are taken very seriously, and law enforcement will usually prosecute them aggressively. A good state's attorney will attempt to enlist the victim to testify, as their testimony can be the foundation of the state's case – but while the victim has the right to refuse to testify, they have no power over whether the charges will be dropped or not. The case may be weaker without the victim' testimony, but if the state's attorney wishes to continue the prosecution, it will happen.
Contact A West Palm Beach Domestic Violence Attorney
If you have been arrested for domestic violence in Florida, know that you will likely be charged – and if you are, that the state's attorney will likely continue the prosecution if the evidence is solid enough. You need a knowledgeable attorney on your side – a West Palm Beach criminal lawyer from Perlet & Shiner, P.A. can help protect your rights. Call our office today to speak to an attorney.