Domestic Violence As Your First Offense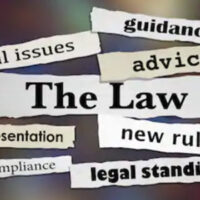 For some people, it is unfortunately far too easy to react to a situation with anger or even violence, and no matter how remorseful they may be, they must still face the consequences. This is the case for a significant minority of domestic violence defendants, especially if their being charged with the offense is their first time ever being in trouble with the law. If you are in this situation, it is a good idea to have an attorney on your side to guide you through the legal process.
Expansive Definition Of Domestic Violence
Florida's definition of domestic violence is quite wide-ranging, at least compared to the colloquial definition that most think of, where only spouses or children can be victims. The law in Florida states that domestic violence is when a family or household member perpetrates any "assault, aggravated assault, battery … or any [other] criminal offense resulting in physical injury or death" on another family or household member. In turn, "family or household member" includes not only spouses and children, but also co-parents (who may or may not live together), former spouses, other relations by blood or marriage, or people who are living together as a family or have done in the past.
What this means is that while you may not have intended to cause physical injury, you may wind up charged with domestic violence because you caused injury to someone and your relationship fell under the statute's definition. In Florida, third parties are allowed to file domestic violence complaints, so even if your alleged victim was not injured, you may face charges because of someone else's well-meaning instinct.
Navigating The Process
Possible sentences for domestic violence will vary in Florida, because the state charges the underlying crime, and then applies the fact of domestic violence as a sentence enhancement (the maximum amount of jail time that someone will serve for domestic violence in Florida is five days; the bulk of any prison sentence will come from the underlying offense). A first-time offense will often be charged as a misdemeanor, as long as no serious injury or death occurred, but this is not a given and should not be treated like one.
It is understandable to be intimidated or even frightened by being charged with a crime, particularly if you have been law-abiding up to this point in your life. Many wonder if their lack of a criminal record can result in the charge being dropped, and while this is unlikely, it can be a factor in a State's Attorney being willing to offer alternatives to prison sentences. Some of the most common include required anger management or batterers' intervention courses, plus a period of probation. However, this is not always offered, regardless of how clean your previous record has been.
Contact A West Palm Beach Domestic Violence Attorney
If you have been charged with domestic violence, and this is your first time in trouble with the law, it is crucial that you enlist a West Palm Beach criminal attorney to help you through the legal process. The firm of Perlet, Shiner, Melchiorre & Walsh, P.A. has many years of experience in these cases, and is ready to try and assist you with yours. Contact our offices today to schedule a consultation.