Florida DEA Task Force Member Accused Of Buying Illegal Drugs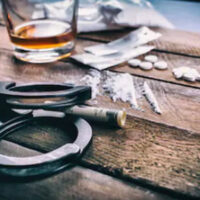 Unfortunately, not even those who see the effects of illegal drugs firsthand will always be immune to addiction. In March 2023, a former Florida Highway Patrol trooper working with the federal Drug Enforcement Agency (DEA) was arrested by the Federal Bureau of Investigation (FBI) for being an "unlawful user or addict of controlled substances" while in possession of a firearm. He had allegedly been purchasing controlled substances from a DEA confidential informant for approximately two years.
A Pattern Of Drug Seeking
According to the source, the trooper had initially begun purchasing oxycodone to help manage back pain in 2021, but quickly became addicted, stepping up his purchasing even as he served as the source's "handling agent" multiple times between January 2021 and mid-2022. This is unfortunately a common pattern of addiction – starting slow and then picking up speed, so to speak – particularly for those who may ordinarily be in proximity to controlled substances.
In addition to illegal purchases, the trooper allegedly obtained an estimated 43 'legal prescriptions' for oxycodone, hydrocodone, and extended-release morphine that he had obtained between 2018 and 2023. While addiction is explicitly not considered a mitigating factor in drug offenses in Florida or at the federal level, it can nonetheless explain a person's actions and help to assess their level of remorse for what they have done.
State vs Federal Law
If you have been arrested and charged with illegally purchasing drugs, be aware that Florida takes these offenses extremely seriously, and sentences if convicted are among the strictest in the United States. Florida sees drug offenses as crimes against society, particularly those involving sale or trafficking of drugs, but even possession crimes can carry long jail terms. The two major factors that may determine your outcome are the type of drug involved, and the amount you were stopped with.
That said, the trooper's case is somewhat unique. He may face federal charges, given the nature of his alleged offenses. Federal law in this situation is similar to Florida state law, imposing mandatory minimum sentences for those convicted of drug crimes in an effort to curb drug crime. Another notable aspect of this case is that it is likely that any active criminal cases in which the trooper has a role are likely to be either reviewed or overturned – given that there is now a question as to the integrity of the evidence.
Contact A West Palm Beach Drug Offenses Attorney
While it remains to be seen what the outcome of the trooper's case will be, know that if you ever find yourself in a similar situation, enlisting a West Palm Beach drug crimes attorney is crucial. You should not have to navigate the legal process alone. Contact the firm of Perlet & Shiner, P.A. today at 561-721-0552 to speak to an attorney.
Source:
firstcoastnews.com/article/news/crime/florida-highway-patrol-drug-enforcement-agency-gun-possession-drug-possession/77-828d41ee-0d1c-4adc-b903-29d9b00726bb