Florida Grandmother Brings "Heroin, Cocaine, And A Baby" To Prison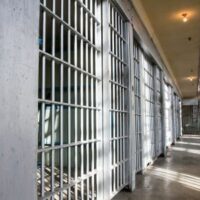 In late June 2022, a Florida grandmother brought her infant grandchild to DeSoto Correctional Institution to visit an inmate with her. However, she also allegedly brought contraband: approximately "100 grams of cocaine and heroin." The drugs were found during a standard search, after which the woman's car was searched, netting almost 700 more grams of both drugs. The grandmother was arrested and charged with multiple offenses, including trafficking in both cocaine and heroin, while the child was handed over to the Department of Children & Families.
How Much Is Involved?
Florida's drug sentences are quite harsh due to the past history of the state and the persistent addiction problems that still plague a disproportionate number of Floridians. Drug trafficking is a felony, punishable by a mandatory minimum sentence of up to 25 years, with a potential maximum sentence of life in prison. The severity of the sentence upon conviction depends on two main factors: the drug or drugs in question that were allegedly trafficked, and the weight of the substance. (If one is stopped with a mix of controlled substances, the total weight of the mixture in question is controlling.)
Each controlled substance has its own 'threshold amount,' which affects whether a person will be charged with simple drug possession or with drug trafficking. For example, if one is charged with trafficking in cannabis, they must have been caught in possession of at least 25 pounds (or 300 plants), while trafficking in cocaine can be charged to anyone possessing 28 grams or more. For heroin, the threshold amount is a mere 4 grams. The grandmother stopped with a total of almost 800 grams of drugs far exceeding that amount, and was thus charged with trafficking instead of possession.
Drug Charges Can Affect Your Entire Life
In addition to the drug trafficking charges, the grandmother was also charged with possession of drug paraphernalia, child abuse and neglect, and with introducing contraband into a correctional facility. Introducing contraband into a correctional facility is a very specific charge, usually a second or third-degree felony. It is relevant to note the presence of the other charges, however, because the mere presence of drugs on someone's person or in their home can give rise to these charges, depending on the situation.
Use, sale, or trafficking of drugs does not occur in a vacuum. Florida's child abuse and neglect laws place a premium on child safety, and a minor child being present for parental drug abuse or other crimes like trafficking is seen as inherently unsafe. Possession of drug paraphernalia is a very broad charge, which can contribute to the perception of a person and their household as unsafe. Even if you are acquitted of drug charges, the long-term consequences for your ability to see your children may be irreversible.
Contact A West Palm Beach Drug Offenses Attorney
As of this writing, the grandmother awaits trial in DeSoto County, but if you have been charged with drug trafficking, know that the potential consequences reach even further than jail time. Contacting a West Palm Beach drug crimes attorney from the firm of Perlet, Shiner, Melchiorre & Walsh, P.A. can help ensure your rights are protected. Call our office today to speak to an attorney.
Source:
msn.com/en-us/news/crime/florida-grandma-allegedly-brought-heroin-cocaine-and-baby-to-prison-visit/ar-AAZ5Ueu