Florida Legislature Ready To Crack Down On Kratom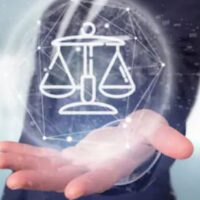 In early January 2022, the Florida legislature advanced a potential bill aimed at regulating the herbal supplement known as kratom. Kratom comes from a type of tree, native to Southeast Asia, and kratom products are used primarily as alternatives to certain classes of pharmaceuticals, particularly opiates. If this bill passes, the sale of kratom would not be banned, but unlawful possession would be subject to fines.
Unconfirmed Potential
Kratom products have been hailed as potential alternatives to certain classes of opiates, but it also has many of the same potential side effects as opiates. It is most often used as a stopgap for those in withdrawal from heroin or morphine, though it has also been suggested to help with anxiety disorders and depression. That said, the U.S. Food & Drug Administration has not confirmed that kratom has any viable medical use, and the Drug Enforcement Administration (DEA) has listed it as a Drug & Chemical Of Concern.
Florida's proposed bill would not ban kratom completely, but it would bar its sale to anyone under 21 years of age, and impose a system of "quality control regulations" on kratom products, including requiring a label suggesting the product's proper uses on each item. As of this writing, the suggested consequences for possession are limited to fines, but this may be re-evaluated in the future, particularly after the eventual results of U.S. and Canadian clinical testing which is due to be published in late 2022.
Is Kratom A Drug?
Possession of drugs is seen as a fairly serious offense in Florida, because of the state's past history with cartels, as well as the "pill mills" of the 1990s and 2000s. Sarasota County banned the possession of kratom in 2014, but otherwise, its use is permissible for all in Florida, and indeed, the legislature's bill seems to be aimed at keeping kratom possession as a non-criminal offense. Fines are the only proposed consequences, and the bill does not seek to classify kratom as a drug (it is absent from Florida's statutes regulating drug possession).
If, however, the legislature chooses to change course, charges for possession of kratom would likely follow a similar path to the punishments recommended by Sarasota County's ordinance – up to 60 days in jail, plus a $500 fine, for a first offense. Nonetheless, possession of any substance that qualifies as a drug under Florida law can be potentially disastrous, because such a conviction cannot be expunged from one's criminal record. Possession of drugs once can materially affect a person's future.
Contact A West Palm Beach Drug Possession Attorney
While it is too soon to anticipate whether the legislature's bill will be successful, it is a good idea to keep an eye on current events if you use kratom to help with chronic pain or another condition. The West Palm Beach drug crimes attorneys from the firm of Perlet, Shiner, Melchiorre & Walsh, P.A. can help if you have been charged with possessing another substance that is classified as a drug under current law. Call our offices today at 561-721-0552 to speak to an attorney.
Resource:
miamiherald.com/news/health-care/article257450817.html