How Can I Be Charged With Drug Trafficking When I Never Trafficked Anything?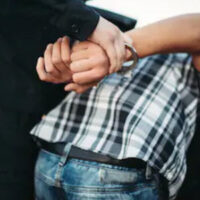 In mid-August 2012, a Citrus County middle school teacher was charged with trafficking in fentanyl, among other offenses, after law enforcement executed a warrant on his property and found quantities of several drugs, as well as paraphernalia assumed to be used in preparing the drugs for distribution. He faces a serious prison sentence – but, under Florida law, some individuals who never have any intention to traffick in any kind of drug will face the same penalties. The state's drug trafficking laws are specific and unforgiving, and if you have been charged with this offense, you need an experienced attorney on your side to help you through.
Trafficking Does Not Require Intent
In Florida, drug possession is a crime that involves the willful possession or control of a substance that one knows to be controlled or otherwise illegal. If a drug possession defendant can successfully argue, for example, that they did not know they had the substance, or that it was illegal, the case against them will be dropped. However, Florida drug law holds that if someone possesses, sells, manufactures, delivers, or imports a certain amount of a drug, they can be charged with trafficking in that drug even if there was no intent whatsoever to sell or distribute it.
State law regulates drug offenses by the weight of the substance (or mixture) involved. Each controlled substance has limits over which an alleged offense that might have been mere distribution or possession will instead be charged as trafficking. For example, if someone possesses, sells, manufactures, or performs any of the other proscribed activities involving 28 or more grams of hydrocodone, they will be charged not with possession or distribution of hydrocodone, but trafficking in hydrocodone. There are several reasons for this.
Potentially Serious Penalties
The popular perception of drug trafficking centers around high-powered gangsters and other international criminals, but in reality, anyone can be charged with trafficking because it is such a relatively broad offense. Florida's trafficking law sees offenses by weight of the substance because it infers that anyone who possesses more than a specified amount of a drug has the ability, even if not the will, to sell it or otherwise trade it, which damages society.
If you have been charged with this offense, know that the potential penalties are serious – some carry prison sentences up to 25 years, at their most extreme, and every trafficking conviction carries a mandatory minimum prison sentence – but you have the right to defend yourself. Attacking the legitimacy of law enforcement's evidence or procedure in obtaining it, arguing that you were entrapped, or other defenses that establish that a prong of the prosecution's case may be lacking could all possibly apply in your case.
Contact A West Palm Beach Drug Trafficking Attorney
Being charged with drug trafficking is serious business, particularly when you may not have expected it. An experienced attorney can help. The West Palm Beach drug crimes lawyers from the firm of Perlet, Shiner, Melchiorre & Walsh, P.A. are well versed in this area of law, and are ready to try and assist you. Contact our offices today to speak to an attorney.
Resources:
leg.state.fl.us/statutes/index.cfm?App_mode=Display_Statute&Search_String=&URL=0700-0799/0775/Sections/0775.082.html
nbc-2.com/news/crime/2021/08/10/florida-middle-school-teacher-arrested-on-drug-trafficking-charges/