How Not To Violate A Florida Domestic Violence Injunction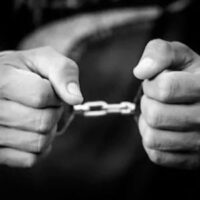 Many incidents of domestic violence in Florida eventually involve one party (or in rare instances, both) seeking to obtain a domestic violence injunction (DVI) against the other person. While some people unwisely choose to violate the DVI against them, others are conscientious and actively seek to respect the court and its rulings. If you are intent on abiding by a DVI that has been taken out against you, staying vigilant is crucial.
A DVI Is A Court Order
A DVI is a document granted to a person who petitions the relevant court and demonstrates that they have either been a victim of domestic violence, or have an imminent fear of becoming a victim. Legally, it requires an alleged abuser to stay a certain distance away from the victim, and in certain cases, it may result in the alleged abuser being required to do things like attend anger management courses or surrender any firearms or ammunition.
While it may be entirely understandable for the respondent (the person who has the injunction taken out against them) to be angry, hurt, or confused, the best way to help one's case is to simply abide by the restrictions. Failure to do this means that you are disobeying a court order, which may cause real problems in your life. Florida law states that intentionally ignoring a protective order is a first-degree misdemeanor, which does carry jail time if one is convicted.
Unintentional Violation Is Possible
In theory, one might think that simply refraining from contacting a person who has a DVI entered against them would be easy. However, Florida law sometimes will allege that the injunction was violated even when the respondent did nothing – and in these cases, it can be entirely up to the respondent to affirmatively show that they are trying to comply.
For example, a case from 2020 dealt with a woman who obtained a DVI against her former husband requiring he stay at least 1 mile away from her, only for her to later move to a home located within 1 mile of her former husband's residence. The husband sought to dissolve the injunction so that he would not unintentionally be in violation and ultimately prevailed. Still, had he not affirmatively sought to dissolve the injunction, he could have wound up in hot water through no fault of his own.
Call A West Palm Beach Domestic Violence Attorney
If you have gotten yourself into a situation where you have a DVI against you, it is crucial to simply abide by its restrictions and pay attention to any potential issues that may appear. This can be overwhelming to do alone; a West Palm Beach criminal attorney from Perlet & Shiner, P.A. can help answer your questions about the process. Call our office today to speak to an attorney.
Source:
mypalmbeachclerk.com/departments/courts/unified-family-court/domestic-violence/injunction-for-protection-against-domestic-violence