Is The Victim's Cooperation Required In Florida Domestic Violence Cases?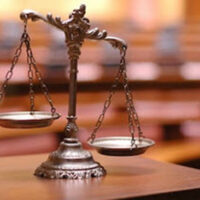 Domestic violence is a crime that affects not only the alleged perpetrator and the victim, but others around them and even the state as a whole. Florida takes these cases very seriously, but prosecutors also try to protect victims and ensure that they get the justice they deserve. That said, it is important for both the alleged perpetrators and victims of domestic violence to be aware that the victim's cooperation is not required to take a case to trial.
Out Of The Victim's Hands
For a variety of reasons, many victims of domestic violence labor under the misapprehension that the question of whether or not to press charges is in their hands. In reality, Florida law states that domestic violence is to be treated as a criminal act rather than a "private" matter, since society as a whole can be affected by that kind of behavior. This means that these cases are handled by the state, without much input from the victim.
In some cases, a victim will go from wanting to press charges to wanting the whole matter to disappear – perhaps they remember that they were just as complicit in any physicality as you were, or they may simply decide that prosecution is not worth the effort. Yet a prosecutor may choose to go ahead with a domestic violence case over a victim's objections if they see the alleged crime as particularly serious. This is particularly true if other evidence exists besides the victim's testimony.
How Does This Affect My Case?
If your alleged victim refuses to cooperate with law enforcement after the initial police report, this may affect the State's Attorney's ability to prosecute you, but it may not. Either way, one of the most important things to keep in mind is that with or without a domestic violence injunction in place (which would forbid contact between you and your alleged victim), it is important that you keep your distance from them so you are not later accused of influencing them to decline to cooperate. If you are accused of such behavior, it can land you in further trouble – in extreme cases, it may even add charges of witness tampering to the charges you already face.
One other thing to keep in mind is that regardless of how your criminal case is handled, your victim has the right to file a civil lawsuit against you, seeking monetary damages over the alleged abuse they may have suffered. In a civil lawsuit, the victim does have the power to decide whether the case will move forward or not, so you will have to act accordingly. Either way, engaging an attorney who understands these difficult cases should be your first step if you face civil liability or criminal charges.
Call A West Palm Beach Domestic Violence Attorney
If you face criminal domestic violence charges, do not rest all your hopes on thinking your alleged victim will change their mind and refuse to cooperate in prosecuting you; there is a good chance that the case will proceed without them. Enlisting a West Palm Beach criminal attorney from the firm of Perlet, Shiner, Melchiorre & Walsh, P.A. is important so that you can be sure that your rights are protected. Contact our offices today to speak to an attorney.
Resource:
leg.state.fl.us/statutes/index.cfm?App_mode=Display_Statute&Search_String=&URL=0700-0799/0741/Sections/0741.2901.html