Palm Beach County Cracks Down On Drug-Recovery Industry Fraud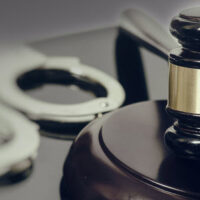 In the 1980s and 1990s, Florida had a notorious reputation as a 'pill mill' capital, leading to a major spike in drug addiction, especially opiates. As time has moved on, Florida has reinvented itself again, becoming a capital of the drug recovery industry, with countless treatment facilities opening up and down the coasts in particular. However, the state authorities have isolated a new strain of trouble – treatment centers, physicians and other professionals exploiting vulnerable addicts in order to receive payouts.
Breaking The "Cycle of Relapse"
State's Attorney Dave Aronberg and his Sober Homes Task Force have been a presence in Palm Beach County for almost 4 years, ever since reports on a crisis involving predatory sober homes and rehab centers began to circulate. Addiction rates were either rising or remaining stagnant, and yet insurance was being billed extensively for 'treatment' that never seemed to have effect. Sometimes, people would be shuttled from home to home to try a change of scenery, but because no real treatment was happening, a "cycle of relapse" kept continuing.
The crackdown on the fraudulent end of the drug recovery industry is centered around an unusual crime called patient brokering. In Florida, the way it usually occurs is that a patient from one sober home or treatment facility is 'traded' to another one, most often in exchange for money or other preferential treatment from the first facility. This behavior violates both Florida's patient-brokering statute as well as anti-kickback laws, as receiving money or any kind of consideration in exchange for the right to treat a patient is highly unethical and illegal.
If You Are Charged
If you own or operate a drug treatment facility in Palm Beach County and you do so in a legal and ethical manner, you have little to fear from Mr. Aronberg or his task force. However, if you have engaged in illegal activity in Palm Beach County, you have higher odds of being charged with a crime simply because the county has a task force. Without law enforcement having a specific focus on crimes like patient brokering, the perpetrators are often not charged because these are nonviolent, relatively low-level felonies, despite the numbers of lives that can be affected for the worse.
If you are charged, you may face a variety of different charges in addition to patient brokering, such as money laundering and other financial crimes. These charges do add up – a conviction for patient brokering may only carry up to 5 years in prison at the maximum, but adding other sentences on top can easily keep you in prison for far longer than you ever expected. You need an experienced attorney who is well versed in this type of law to ensure that you get your fair day in court.
Call A West Palm Beach Drug Rehab Crimes Attorney
The ongoing nature of the Sober Homes Task Force's mandate means that if you have committed the crime of patient brokering or adjacent offenses, calling the West Palm Beach drug rehab crimes attorneys at the firm of Perlet, Shiner, Melchiorre & Walsh is a crucial step to make certain your rights are protected. Call our offices today to speak to an attorney.
Resource:
sun-sentinel.com/local/palm-beach/fl-ne-palm-beach-sober-homes-prosecution-update-20200113-ires7jxjgnfczayoj2ysqb4sru-story.html