Protective Orders In Domestic Violence Cases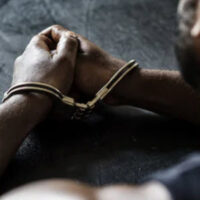 Domestic violence is a serious issue in Florida, with roughly 105,000 incidents of domestic violence being reported in the state in 2018, and around 64,500 arrests. That said, there does not appear to be any appropriately curated data regarding the number of restraining orders granted nationwide, with the major studies being beset with methodology problems. If you are in a situation where you may have a domestic violence injunction filed against you, it is important that you understand what that means and what it does not.
Standard & Ex Parte Injunctions
Florida law creates a cause of action for an "injunction for protection against domestic violence," meaning that anyone who can establish that they were the victim of domestic violence (or they have a reasonable fear of becoming a victim) has standing to file for a protective order against their alleged abuser. The victim can file this petition either in the circuit where either you or your alleged victim resides, or where the alleged abuse occurred – this may prove inconvenient for you if the filing does not occur in your home county, but the law is designed to give fleeing victims flexibility.
It is important to understand that a standard domestic violence injunction may take a day or two to grant, but if the alleged victim can demonstrate "immediate and present danger" of domestic violence, the court may issue what is called an 'ex parte' temporary injunction against domestic violence that takes effect immediately. While "immediate and present danger" does not have a statutory definition, the court will assess whether the level of danger is high enough to warrant an immediate injunction. If this happens, you may not have any contact with your alleged victim.
Do Not Contact
If the domestic violence injunction is granted against you, it is important to understand what limits it sets and what it does not address. Depending on the specific case, a court may not only require you (the respondent) to stay a certain distance away from the plaintiff – it may also mandate that you vacate a shared home (with time given to take personal items, tools of your trade, and other belongings), temporarily relinquish custody of any minor children, and relinquish any firearms or ammunition.
It is crucial to understand that a violation of a domestic violence injunction almost certainly means that you will face criminal charges. Most violations, such as communicating with the petitioner, having firearms or ammunition in your possession, or committing any act of domestic violence against the petitioner, are first-degree misdemeanors, but repeat violations can rise to the level of a third-degree felony. It can be tempting to want to try and "talk things out" with your loved one, but if you have an injunction against you, the best option is to not try to contact them, and engage an attorney.
Contact A West Palm Beach Domestic Violence Attorney
If you have been the recipient of a domestic violence injunction in Florida, it is important that you enlist an attorney who understands the high stakes of this situation as quickly as possible. The West Palm Beach criminal lawyers at the firm of Perlet, Shiner, Melchiorre & Walsh, P.A. know that you are entitled to your day in court, and will work hard to protect your rights. Contact our office today to speak to an attorney.
Resource:
fcadv.org/resources/floridas-domestic-violence-statistics
https://www.palmbeachdefense.com/west-palm-beach-domestic-violence-defense-lawyer/