State vs. Federal Drug Crimes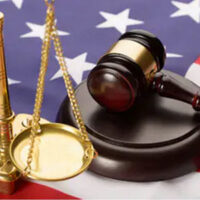 If someone in Florida is arrested and charged with drug possession, they are technically violating both federal and state law at the same time. However, the decision of whether to charge an offender under federal or state law will depend on several different factors. As a general rule, federal sentences for drug possession and trafficking are much steeper than the corresponding charges in state law. If you have been charged with a drug crime, it is important that you understand what you might face under either type of law.
Significant Differences
Most of the time, when someone commits a drug-related offense, they have committed a crime under both state and federal drug law. However, whether you are charged under federal or state law will depend on a host of different factors, including the type of sentence that federal or state authorities may want to send. The major factors that will distinguish a federal charge from a state charge are the type of drug, the amount you are caught with, the location (and who made the arrest), and whether your activity crossed state lines, among others. If you are pulled over by a state trooper, it is more likely that you will be charged under state law.
Trafficking is the most common federal drug crime, while states tend to see more cases of simple possession, or possession with intent to sell. One of the major reasons for this is that the majority of the drugs trafficked in the U.S. are classified as Schedule I under the federal Controlled Substances Act (CSA) – for example, cocaine or heroin – which means that the sentences for trafficking tend to be harsher under federal law. While Florida does have fairly harsh drug laws, the penalties are even stiffer under the CSA and other federal jurisprudence.
What About My Case?
In general, most drug-related crimes are prosecuted at the state level, especially those which are relatively minor in nature. However, this may not be the case for you, especially if you were caught crossing state lines or using the U.S. Postal Service to send illicit material; federal authorities will step in if your alleged crimes are of a serious enough magnitude to merit the potential harsh sentences that federal law levies on convicted drug offenders.
If you are charged under state law, you may have options that you would not in federal court, though the penalties will still be significant if you are convicted. For example, if this is your first offense, you may be eligible to enter into a pretrial drug court program, which can offer substance abuse counseling and help in meeting any obligations imposed by the court. Either way, though, it is crucial to enlist an attorney who is well versed in these types of cases so you can know what your options are.
Contact A West Palm Beach Drug Crime Attorney
Being arrested and charged with drug crimes is a frightening experience for most people, and it can be even more intimidating when you do not know who is charging you. The West Palm Beach drug crimes attorneys at Perlet, Shiner, Melchiorre & Walsh, P.A. have experience in both state and federal court, and can work with you to try and get an appropriate outcome for your case. Call our offices today to speak to an attorney.
Resource:
leg.state.fl.us/statutes/index.cfm?App_mode=Display_Statute&URL=0300-0399/0397/Sections/0397.334.html