Teen Domestic Violence On The Rise In Florida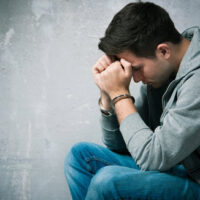 According to the U.S. Bureau of Justice Statistics (BJS), female teenagers suffer the highest rates of intimate partner violence (IPV, which is another name for domestic violence) in the country. While most advocacy against domestic violence is targeted at older adult women, teen dating violence can have very serious consequences, and may even be grounds for criminal charges or civil lawsuits in Florida.
Violence Is Serious – Even If You're Just Dating
Statistics from BJS report that young people between the ages of 18-24 have historically experienced a disproportionate level of dating violence compared to their percentage of the U.S. population. While there is no specific definition of dating violence in Florida, the law does recognize it as a pattern of coercive and/or physically abusive behavior, some of which may be actionable in court.
In addition, dating violence is seen as a serious enough epidemic that Florida law allows a victim to obtain an injunction to end it, in the same manner as a victim of legally defined domestic violence. (An injunction is a court order requiring an alleged abuser to stay away from a victim, and sometimes to comply with other directives like surrendering firearms.) State law even allows a parent to file for a dating violence injunction on behalf of their minor child if certain criteria apply.
Give Young Victims Better Tools
All this notwithstanding, violence occurs far too often in teen and young adult relationships for a variety of reasons. One major reason is that a high proportion of teenagers and young adults report feeling trapped in their relationships; too often, neither parents nor authorities see their struggles as serious. Teen victims in particular are simply encouraged to leave the relationship – when an abusive partner may simply continue to menace them regardless.
It is crucial that teens and young adults have the education to know their own rights and boundaries – particularly if they are members of the LGBTQ+ community and other minorities who often go underserved. If they do become victims of violence, the best thing a young person can have is supportive family, and (if they want it) the ability to try and hold their abuser accountable.
Contact A West Palm Beach Domestic Violence Attorney
If you believe that you have experienced intimate partner violence, trust your instincts – reach out to your family, and if you want to, a West Palm Beach criminal attorney can help you decide if you want to pursue legal action. You have the right to stand up for yourself and your own safety. Contact the firm of Perlet & Shiner, P.A. today to speak to an attorney.
Source:
bjs.ojp.gov/content/pub/pdf/fvs02.pdf