Tennessee Running Back Arrested For Weapon & Drug Possession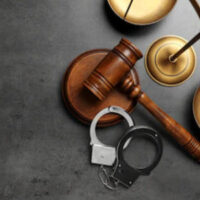 On June 6, Tennessee Volunteers running back Tim Jordan was arrested in Lakewood, FL on multiple charges, including carrying a concealed weapon, marijuana possession, and possession of drug paraphernalia. The concealed weapon charge is a third-degree felony, while the drug charges are both misdemeanors, but regardless of the degree of the offense, Jordan will have to determine how he wishes to defend himself against the allegations, especially since his place of residence is outside Florida. If you are not a Florida visitor or resident, dealing with drug charges can become even more difficult than they might be originally.
Even Misdemeanor Drug Charges Can Be Serious
Florida law takes drug possession and distribution very seriously, because of the state's history with drug abuse and illegal trafficking. If you are caught with less than 20 grams of cannabis, as Mr. Jordan was, the charge will be a first-degree misdemeanor – but even a first-degree misdemeanor can carry up to 1 year in jail, plus fines. The greater the amount is found on you, the more serious the sentence will generally be, though this may not always be the case. If Mr. Jordan had been carrying, say, 50 grams of cannabis, he would face a third-degree felony and up to 5 years in prison.
Normally, with Florida drug cases, the defendant must appear in court, especially if they have been incarcerated or bailed out. However, in cases like Mr. Jordan's, where the crime was nonviolent and the defendant resides out of state, many judges will allow you to appoint a local attorney to stand in for you so that you do not have to constantly make the trip between your home state and the Florida court. This is not guaranteed, but if your attorney can make it work, it can save some considerable time and trouble.
The Statute Of Limitations Is Tolled
Be advised that when you are charged with a crime, that charge falls under the statute of limitations governing that crime. The statute of limitations establishes how much time the state has to prosecute you for the crime – for example, most non-violent misdemeanors have a two-year statute of limitations, after which a person cannot be prosecuted for the crime. Evidence decays over time, and witness statements and people's memories become less and less reliable, so a time limit for charges is considered a good idea.
That said, there are exceptions to the statute of limitations in many cases. Specifically, the relevant Florida law holds that the "period of limitation does not run" during any time when the defendant (you) is absent from the state. So, if you are charged with say, reckless driving, and you stay out of Florida for the one-year statute of limitations, you may think that you have gotten off scot free. In reality, the statute has been "tolled" (paused) for the entire period of time you were absent from Florida. When you return, the time in which you can be prosecuted will start back up.
Contact A West Palm Beach Drug Possession Attorney
It remains to be seen what charges, if any, Mr. Jordan will face, or if he is able to reach a plea-bargain so as to avoid difficulties. If you are not able to handle your drug possession case outside court, contacting a West Palm Beach drug crimes attorney can be a huge step toward easing your mind. The firm of Perlet, Shiner, Melchiorre & Walsh, P.A. has years of experience with these cases, and rest assured that we will work hard on yours. Call us today to speak to an attorney.
Resource:
espn.com/college-football/story/_/id/29248446/tennessee-rb-tim-jordan-arrested-gun-drug-charges
https://www.palmbeachdefense.com/are-there-defenses-for-drug-charges/