Tragic Homicide Raises Awareness Of Domestic Violence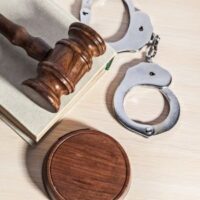 Two years or so ago, in September 2021, the remains of Gabby Petito were discovered in a national park in Wyoming – but the last years of her life were lived in North Port, Florida, in Sarasota County. Petito was classified as a victim of domestic violence after her fiancé, Brian Laundrie, admitted to causing her death after a dispute. While her death was needless, officials in Florida have used her case as a method for raising awareness of domestic violence and how it can be difficult to spot the warning signs.
Not Every Violent Offense Counts
Florida defines domestic violence crimes as those that result in "physical injury or death" to people who qualify as "family or household member[s]" of the alleged perpetrator. While people in a dating relationship (as Petito and Laundrie were at first) would not qualify, people residing together as a family (as engaged people living together, for example) would fall under the law. Domestic violence is not charged as one specific offense in Florida; rather, it is used as a sentence enhancement if a person is convicted.
As one might imagine, there is no real need for a domestic violence sentencing enhancement in cases of premeditated murder, because in Florida, homicide is almost always a capital felony, punishable either by life in prison or by death. However, for lesser charges – for example, manslaughter, which involves causing the death of another without any intention to do so – the sentencing enhancement still may be relevant, as it bumps an offense up one level. Thus, a third-degree felony would be sentenced as a second-degree felony.
Learning From Past Examples
In the time since Petito's murder, officials have reported a reaction in Florida to the case; more than one survivor has cited her case as a reason to finally leave an abusive partner. The North Port Police Department was actively involved in the search for Laundrie, which has also influenced its officers on how to assess potential domestic violence situations. Laundrie and Petito had a documented history of arguments and fights, including a handful of situations in Florida and Wyoming where police were called, and too often, such incidents are ignored.
The lessons of the Petito case are straightforward – be aware that domestic violence is not only physical in nature (despite its legal definition), and that a past history of violence may be a reliable predictor of future violence. It can be difficult to leave an abusive partner – but doing so may very well be the difference between life and death. An experienced attorney can help protect your rights during what can be a terrifying time in your life.
Contact A West Palm Beach Domestic Violence Attorney
Far too many people in domestic violence relationships are unable to tell when they are in danger, and it can have horrible, tragic results. If you need legal help in exiting an abusive relationship, a West Palm Beach criminal defense attorney from Perlet & Shiner, P.A. may be able to help ensure you are protected. Call our office today at 561-721-0552 to speak to an attorney.
Source:
nbcnews.com/news/us-news/gabby-petito-s-manner-death-was-homicide-coroner-determines-n1279741