Am I Eligible For A Domestic Violence Misdemeanor Diversion Program?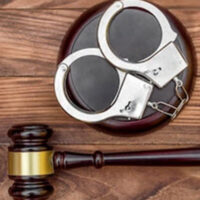 In Florida, each county operates different diversion programs, designed to redirect certain criminal cases into an alternative form of legal resolution instead of further adding to an already-large court backlog. Broward County is one of the first in the state to create what is known as the Domestic Violence Misdemeanor Diversion Program (DV-MDP), which can give those charged with a lesser domestic violence offense the possibility of avoiding jail time. Palm Beach County does not offer such a program as of this writing, but it is still instructive to look at the example.
Clear Criteria For Select Cases
There are several different types of diversion programs, with a variety offered from county to county. Each program has different criteria that a defendant and their case must meet, which does exclude a majority of cases from diversion. The Broward County program sets out grounds for eligibility and ineligibility for the DV-MDP in a clear manner. Some of the grounds for your case being ineligible include having a prior felony arrest or more than one arrest for a non-violent misdemeanor crime, having an extensive juvenile record, being a prior participant in the program, and if the alleged victim of your crime does not consent to your inclusion.
There are five types of offenses that qualify: simple assault, criminal mischief, disorderly conduct, stalking, and certain types of battery (generally those that do not result in serious physical injury). If your case meets all the eligibility requirements, and your alleged victim consents to your inclusion in the program, you will generally be notified at arrangement that the MDP is a possibility, and given 30 days to decide whether or not to pursue it.
Not Always The Best Choice
While the decision about entering the DV-MDP is up to you, it is not always the best option for every case. If you are completely innocent of the charges, it is generally better to opt for a trial, because in order to be accepted into the program, a defendant must plead guilty to the charges (that plea is later nolle prossed, or put on the inactive docket, if the defendant completes the program successfully). A guilty plea on your record for any length of time is never a good option for an innocent person.
If you do choose to enter the diversion program, the process is fairly straightforward. After your guilty plea, you must pay for and complete the 26-week program, plus any substance abuse treatment that may be required. If you do not complete the program, you will be removed and your guilty plea will be entered into the record. If you do complete these programs successfully, the guilty plea will be vacated, and then you can apply for an expungement or a sealing, so as to remove the incident entirely from your criminal record.
Contact A West Palm Beach Domestic Violence Attorney
If you have been charged with a domestic violence-related felony, the MDP is not available to you, but if your crime is lesser in nature, it may be a possibility. If you are being charged in Palm Beach County, though, contacting a West Palm Beach criminal attorney at the firm of Perlet, Shiner, Melchiorre & Walsh, P.A. can be the first step toward ensuring you are treated fairly by the legal system. Call our offices today to speak to an attorney.