Boynton Beach Man Napping In Car Charged With 24 Counts Of Drug Possession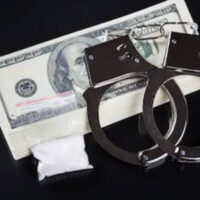 Sometimes, life just catches up with a person. In February 2022, the Palm Beach County Sheriff's Office (PBCSO) got a call about a suspicious vehicle, and upon checking it out, found a young Boynton Beach man asleep in the car, with "pills … in plastic baggies" and other drug paraphernalia in plain view. Upon arrest, the man was charged with 24 separate drug offenses – 23 counts of possession of a controlled substance without a prescription, and 1 count of possession of drug paraphernalia. One wonders how things would have gone if the young man had chosen to nap elsewhere.
A Long Potential Prison Sentence
At the time of the arrest, the PBCSO conducted a "probable cause" search of the car (in other words, they searched the vehicle because they believed they had probable cause to do so). They found what was later identified as several capsules of molly (also known as MDMA or ecstasy), fentanyl, Xanax, and marijuana, packaged "outside their original prescription containers." Often this can indicate the drugs were intended for sale, but the Boyton Beach man was charged with possession, not anything related to sale or distribution.
Florida laws surrounding possession of controlled substances are strict, due to a past history with drug use epidemics affecting the state. As one might imagine, many controlled substances can be legally possessed with a prescription, but lacking a prescription can open one up to serious consequences. The Boynton Beach man faces 23 separate counts, each of which has the potential to carry as much as 5 years in prison, and depending on the specifics of the situation, there is a possibility of the maximum sentence being imposed.
If You Are Charged
If you have been charged with possession of a controlled substance, know that there are two different types of 'possession' – actual and constructive. Actual possession is fairly self-explanatory; someone actually possesses drugs when they are found on their person. Constructive possession is when someone does not have the drugs with them, but knows of their location and has control over them or that area. A state's attorney must establish that the defendant qualified for one or both types in order to make a case.
That said, there are several different avenues that you and your attorney can use to help defend you. Law enforcement may not have had the power to search your vehicle, which would render any evidence collected inadmissible (Florida recognizes the federal "fruit of the poisonous tree" doctrine established in Silverthorne v. US (1920), and has incorporated it into state law). The substance itself may not have been controlled – for example, if law enforcement charged you with possession of cocaine when the substance was actually laundry detergent.
Contact A West Palm Beach Possession of Controlled Substances Attorney
As of this writing, the young man from Boynton Beach has not yet been charged with anything, but it is not unreasonable to think the sentence will be severe if he is convicted. If you have been charged with possession of a controlled substance, contacting a West Palm Beach drug crimes attorney from the firm of Perlet, Shiner, Melchiorre & Walsh, P.A. is a good idea. We are ready to try and assist you. Call our offices today to speak to an attorney.
Resource:
msn.com/en-us/news/crime/man-found-sleeping-in-car-faces-24-counts-of-drug-possession/ar-AATWJpn